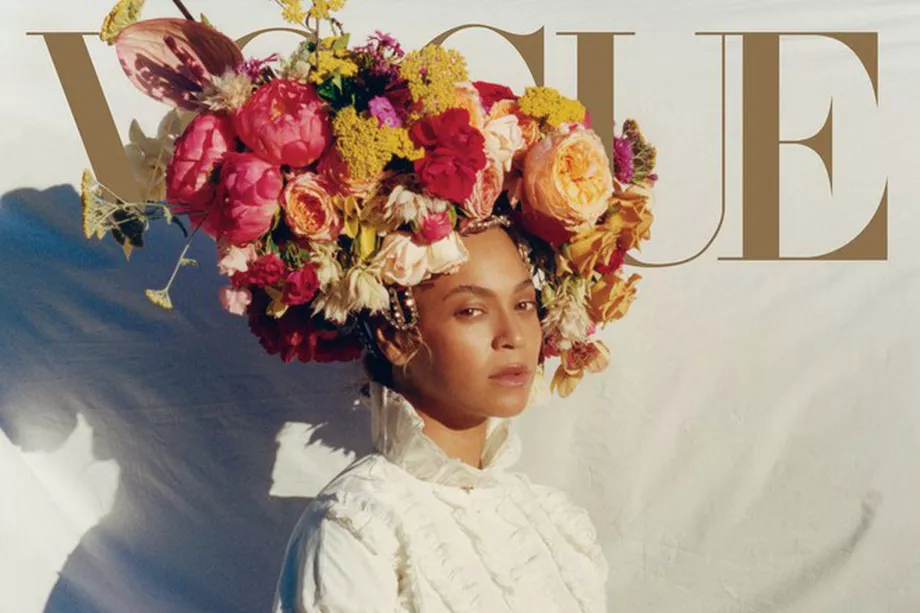 American singer and mother of three, Beyonce Giselle Knowles-Carter has graced the cover of Vogue Magazine for the second time.
The singer is the first black woman ever to cover Vogue's most coveted issue which is the the September issue twice in the publication's 126-year history and for this edition, she was given the exclusive rights to hire her own photographer and she hired 23-year-old Tyler Mitchell, the first ever black photographer to shoot a Vogue Magazine cover.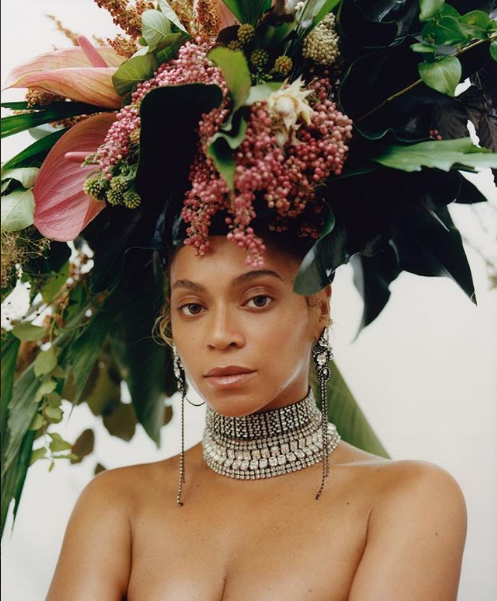 The mother-of-three discussed about a lot of topics while being interviewed for the magazine, including on her career, family, pregnancy & body acceptance. She also spoke about opening doors for younger artists and other things.
Speaking on pregnancy and body acceptance, Beyonce said:
"After the birth of my first child, I believed in the things society said about how my body should look. I put pressure on myself to lose all the baby weight in three months, and scheduled a small tour to assure I would do it. Looking back, that was crazy. I was still breastfeeding when I performed the Revel shows in Atlantic City in 2012. After the twins, I approached things very differently.

I was 218 pounds the day I gave birth to Rumi and Sir. I was swollen from toxemia and had been on bed rest for over a month. My health and my babies' health were in danger, so I had an emergency C-section. We spent many weeks in the NICU. My husband was a soldier and such a strong support system for me. I am proud to have been a witness to his strength and evolution as a man, a best friend, and a father. I was in survival mode and did not grasp it all until months later. Today, I have a connection to any parent who has been through such an experience. After the C-section, my core felt different. It had been major surgery. Some of your organs are shifted temporarily, and in rare cases, removed temporarily during delivery. I am not sure everyone understands that. I needed time to heal, to recover. During my recovery, I gave myself self-love and self-care, and I embraced being curvier. I accepted what my body wanted to be. After six months, I started preparing for Coachella. I became vegan temporarily, gave up coffee, alcohol, and all fruit drinks. But I was patient with myself and enjoyed my fuller curves. My kids and husband did, too.

I think it's important for women and men to see and appreciate the beauty in their natural bodies. That's why I stripped away the wigs and hair extensions and used little makeup for this shoot.

To this day my arms, shoulders, breasts, and thighs are fuller. I have a little mommy pouch, and I'm in no rush to get rid of it. I think it's real. Whenever I'm ready to get a six-pack, I will go into beast zone and work my ass off until I have it. But right now, my little FUPA and I feel like we are meant to be".
On opening doors for younger artists, she said:
"Until there is a mosaic of perspectives coming from different ethnicities behind the lens, we will continue to have a narrow approach and view of what the world actually looks like. That is why I wanted to work with this brilliant 23-year-old photographer Tyler Mitchell.

When I first started, 21 years ago, I was told that it was hard for me to get onto covers of magazines because black people did not sell. Clearly that has been proven a myth. Not only is an African American on the cover of the most important month for Vogue, this is the first ever Vogue cover shot by an African American photographer.

It's important to me that I help open doors for younger artists. There are so many cultural and societal barriers to entry that I like to do what I can to level the playing field, to present a different point of view for people who may feel like their voices don't matter.

Imagine if someone hadn't given a chance to the brilliant women who came before me: Josephine Baker, Nina Simone, Eartha Kitt, Aretha Franklin, Tina Turner, Diana Ross, Whitney Houston, and the list goes on. They opened the doors for me, and I pray that I'm doing all I can to open doors for the next generation of talents.

If people in powerful positions continue to hire and cast only people who look like them, sound like them, come from the same neighborhoods they grew up in, they will never have a greater understanding of experiences different from their own. They will hire the same models, curate the same art, cast the same actors over and over again, and we will all lose. The beauty of social media is it's completely democratic. Everyone has a say. Everyone's voice counts, and everyone has a chance to paint the world from their own perspective".
More photos below.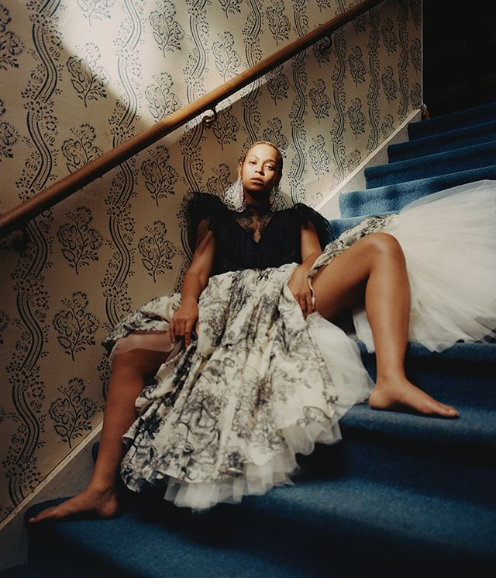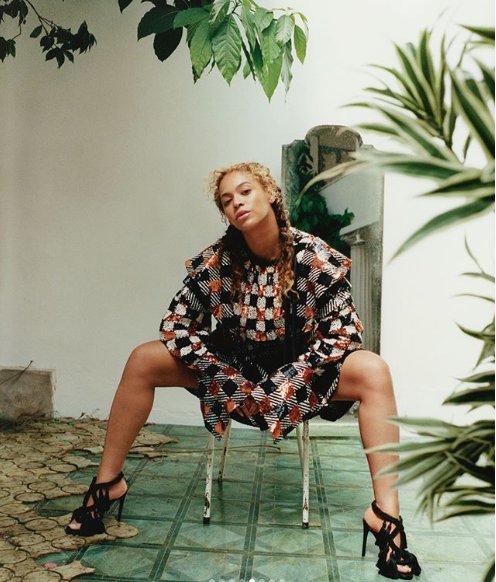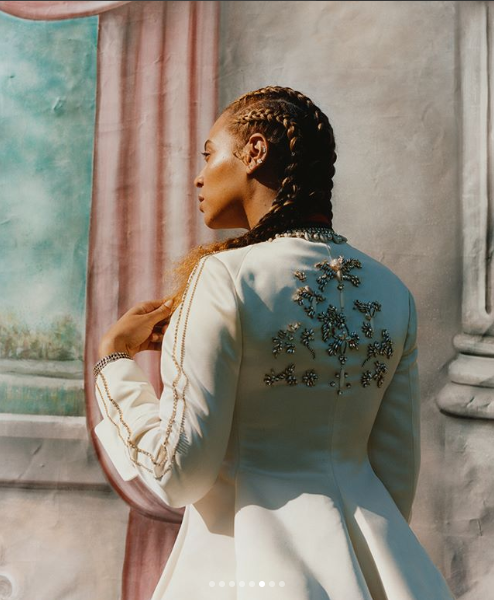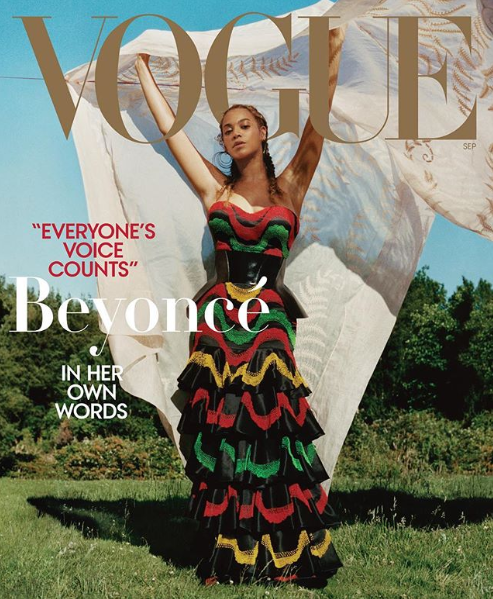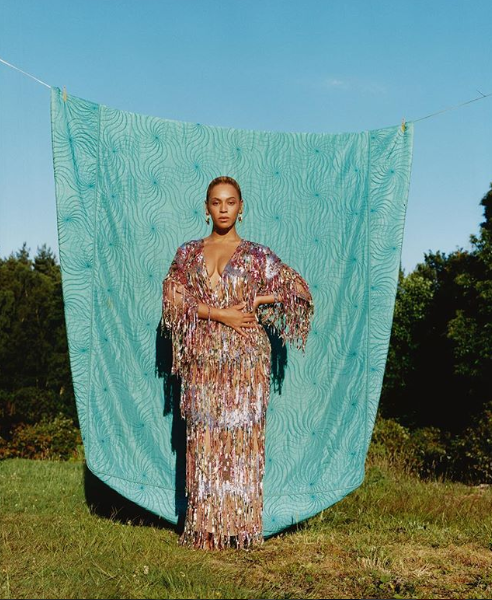 ---