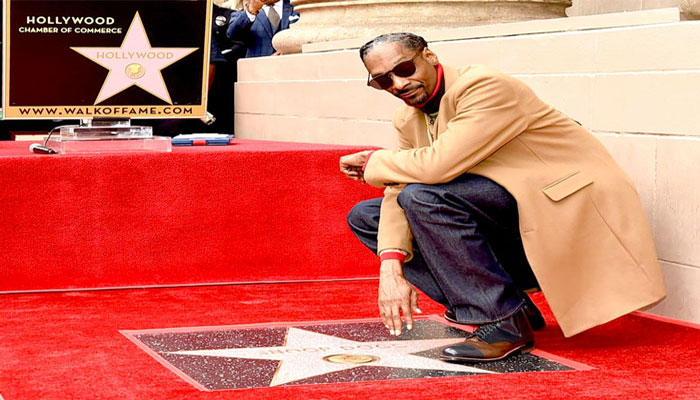 American rapper Snoop Dogg, has joined the long list of people to get a star on the Hollywood Walk of Fame.
He received his star on the famed walk on Monday, November 21.
View this post on Instagram
The 47-year-old rapper got his star in the presence of other celebrities such as talk show host, Jimmy Kimmel, record producer, Quincy Jones, and rapper, Dr. Dre.
View this post on Instagram
In his thank you speech, Snoop Dogg gave thanks to himself for believing in his own dream. He also thanked his family and friends for their support. See post:
"I want to thank me for believing in me," he said. "I want to thank me for doing all this hard work. I want to thank me for having no days off. I want to thank me for never quitting. I want to thank me for always being a giver, and trying to give more than I receive. I want to thank me for trying to do more right than wrong. I want to thank me for just being me at all times."
View this post on Instagram
---