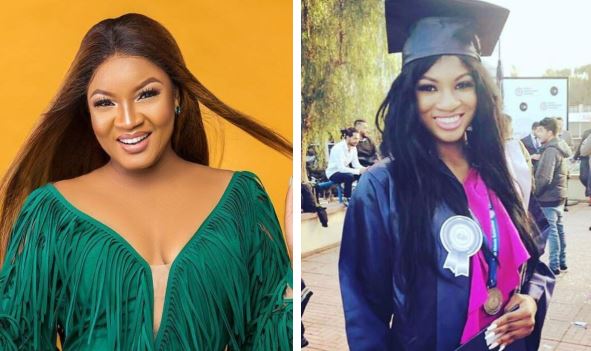 It's a wild celebration in the Ekehinde's family as actress Omotola Jalade's first daughter Princess graduates from the Eastern Mediterranean University, Cyprus.
Omotola's daughter, Princess, bagged a degree in Tourism and Hospitality management and her family members were there present at her convocation to celebrate with her.
Princess, who will be celebrating her 22nd birthday in March, is regarded as a special child by her mum when she celebrated her 21st birthday in 2018.
Omotola wrote:
"And My First Baby just Graduated!!!!
Congratulations @tolar_ek !!!! 🎊🎊🎊🎈🎈🎈
It is the Lord's Doing and it is Marvelous in Our Eyes! Thank you Lord….! Yes Lord. #Godisdoingit#TourismandHospitalityManagement#firstgraduate 😆😆😆👏🥰👏🥰 ❤️❤️❤️"
---