"I'm proud of my natural bow legs" – Annie Idibia silences a body-shamer
Written by MAX FM on November 18, 2019
Nollywood actress, Annie Idibia was a recent victim of an online troll after she shared a lovely photo of herself on Instagram.
It is often a tough time for celebrities on social media as they are sometimes the target of online bullies.
Social media has however seen its fair share of some celebs giving hot clap backs. This sometimes yields little results as some dedicated trolls refuse to back down.
Rather than appreciate the lovely photo, a fan decided to troll her for having bow legs.
Commenting on the photo, the troll wrote:
"Annie wait o, sup with the legwork nah.. Fix that jor, fine woman."
Annie Idibia took notice of the comment and gave a swift reply:
"Fix what? I got natural bow legs! Very proud of them!"
See their exchange below: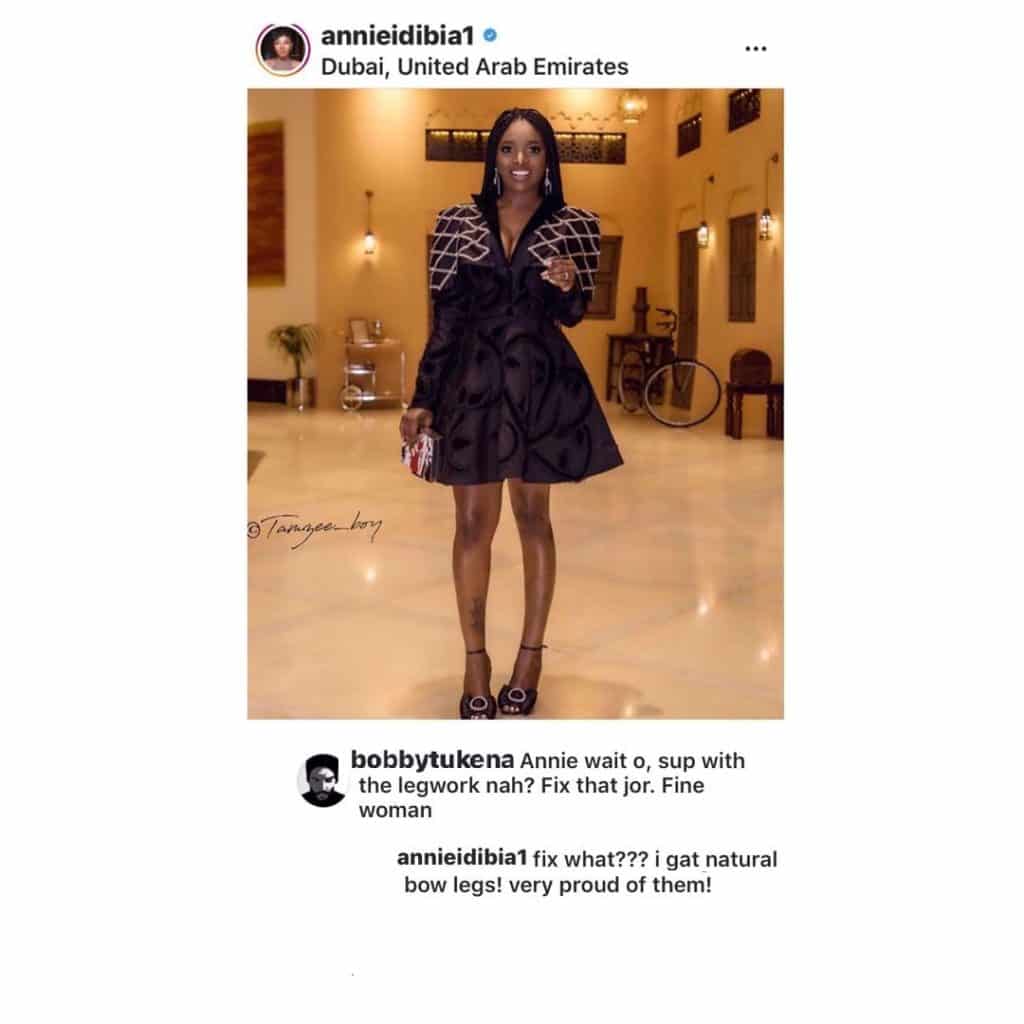 ---