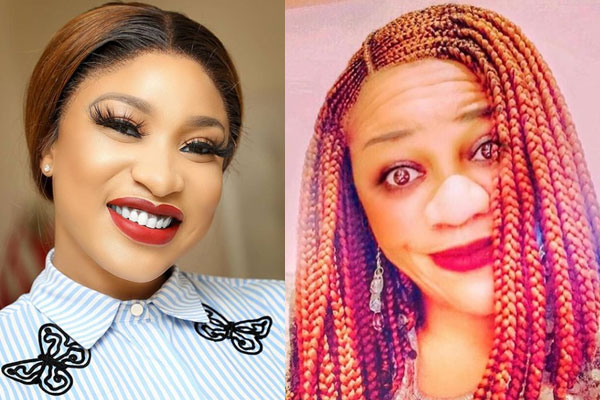 So, the popular blogger, Stella Dimoko has accused Nollywood actress, Tonto Dikeh of owing her 200k for a PR job she did for her in the past, but its all looking quite messy as the blogger went on with different allegation against the actress.
Read full story from screenshots below;
The Face you make when you are looking at the person accusing you of having more than one Instagram handle. My name is as it appears here,i don't have another handle or operate anonymous to troll or pull down anyone. I am not as vindictive or as wicked as you are and my drama has class …please call me out with proof of anonymous Instagram handle with IP Addresses showing or shut up your tampered behind make I see road. If you want drama or dragging please bring it on. Blogger blogger blogger ,Exposé Exposé expose,person no go hear word. EXPOSE ME ALREADY…..
You have so many demons chasing you that my beautiful ugly face is beginning to resemble one of the demons????. Look well before you start battle with someone that is too busy to deal with your kinda bullsheet..I am different from the others you dragged on the social media. . I await your next memo. …Thank you!😘…The owner of this memo knows themself.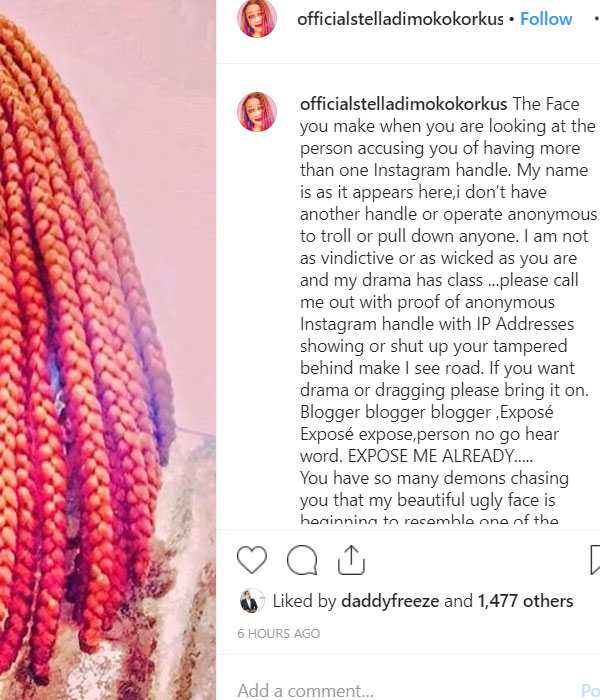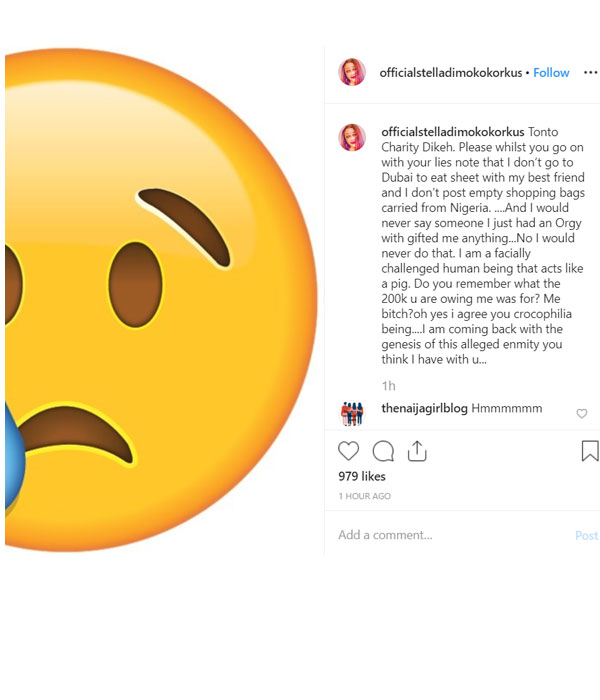 Related tags:
Latest trends In Nigeria
Latest trending topic In Nigeria
Latest trending news In Nigeria
Latest Nollywood gist In Nigeria Today
Latest Music gist In Nigeria
Latest Entertainment News In Nigeria
Latest Gossips In Nigeria
Nollywood Gists
Nollywood Gossips
Latest Music
Nigerian Artists
Entertainment News
---