Lionel Messi scores exactly 500 goals in his last 500 Barcelona games 
Written by MAX FM on January 21, 2020
Professional footballer, Lionel Messi is inching towards becoming the greatest star to ever don Barcelona jersey after the Argentine netted his 500 goals for the Catalans in exactly the last 500 games.
Messi unleashed his brilliance against Granada and his messianic presence was all needed as Barcelona escaped what could have been a disgraceful start for Quique Setién.
At 32, the Argentine hitman saved the Spanish champions a messy moment with a lone strike as Barcelona reignited their La Liga hope.
Advertisement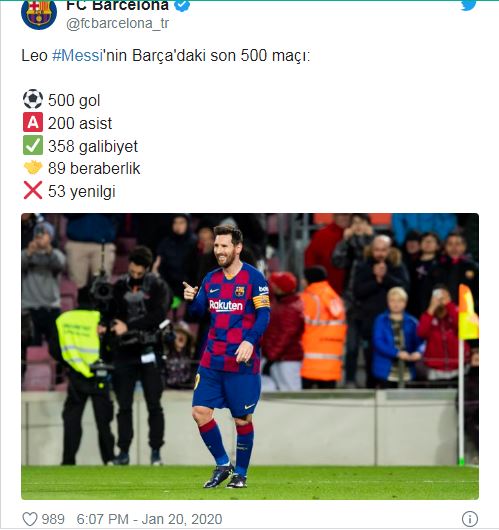 Messi has now scored five hundred goals with his strike during the weekend for Barcelona, chipping in 200 assists during the same time period.
The Argentine also has a record of 358 wins, 89 draws and 53 defeats showing how successful the Catalans have been with Messi being the main man.
Advertisement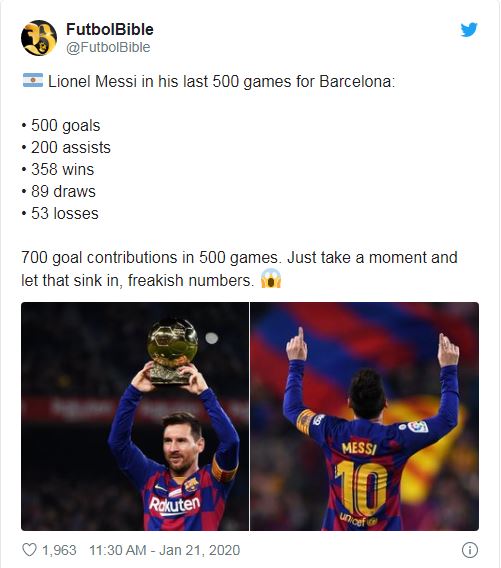 ---