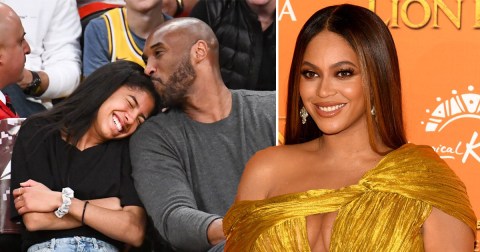 Beyoncé pays emotional and beautiful tribute to Kobe and Gigi Bryant
January this year, basketball fans across the globe were in tears as Kobe Bryant, a renowned basketball player and Gigi; her daughter passed away with 7 other people in the accident that shooking the world.
About 20,000 people gathered in the Staples Center in Los Angeles to pay tribute and remember Kobe Bryant, late basketball star, and his daughter Gigi.
American singer and songwriter, Beyoncé paid tribute to the father and daughter with her performance tugged at hearts, causing the eyes of fans to tear up.
The Celebration of Life for Kobe and Gianna Bryant – a public memorial, live from Staples Center in Los Angeles, California. https://t.co/59ILRHJnng

— FOX Sports (@FOXSports) February 24, 2020
Video credits to #Foxsports
---