Afrobeat Was Globally Phenomenal Before Drake's Influence – Davido
Written by maxfmeditor3 on May 18, 2023
Afrobeat Was Globally Phenomenal Before Drake's Influence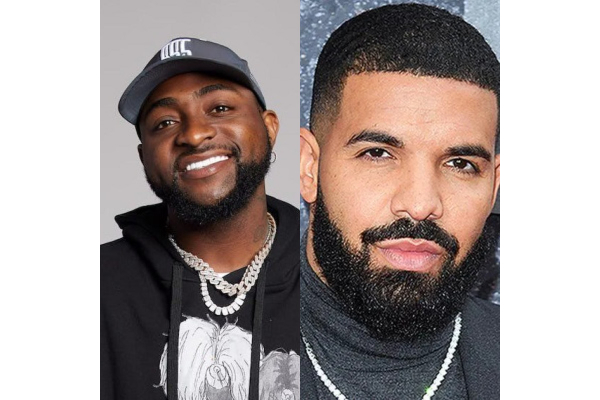 Afrobeat, the infectious music genre originating from Africa, has experienced tremendous growth and success on the global stage. In a recent interview, Nigerian hitmaker Davido shared his perspective on the international rise of Afrobeats and shed light on the impact of Canadian megastar Drake. While acknowledging Drake's influence, Davido emphasized that Afrobeats was already making waves before Drake embraced the genre. Let's dive deeper into the conversation and explore the journey of Afrobeats' global dominance.
The Pre-Drake Era:
Davido confidently stated that Afrobeats was "definitely huge before Drake." The vibrant and rhythmic sounds of Afrobeats had already captivated audiences across the world with its infectious beats, captivating melodies, and rich cultural elements. Artists like Davido, Wizkid, and Burna Boy had already made significant strides in putting Afrobeats on the map, establishing its distinct identity and building a loyal fanbase. The genre's popularity and influence were evident before Drake's involvement.
Drake's Impact:
Although Afrobeats was flourishing prior to Drake's foray into the genre, the Canadian superstar undeniably brought additional attention and recognition to Afrobeats through his collaborations and fusion of sounds. Drake's mega-hit single "One Dance," featuring Wizkid, seamlessly blended Afrobeats elements and achieved unprecedented success, becoming the first song to reach 1 billion streams on Spotify. Drake's involvement opened doors and exposed Afrobeats to a wider global audience, contributing to its continued growth.
Afrobeats' Global Expansion:
The growth of Afrobeats as a global phenomenon cannot be solely attributed to one artist.
It is the collective effort of talented African musicians, producers, and industry stakeholders who tirelessly worked to showcase the genre's vibrant energy and cultural richness. Afrobeats' infectious rhythms and infectious spirit have resonated with listeners worldwide, transcending borders and connecting people through the universal language of music.
The Role of Collaboration:
Collaborations between Afrobeats artists and international stars have played a vital role in further solidifying the genre's global presence. Notable collaborations include Drake's work with Wizkid, his interaction with rising star Tems, and other exciting joint efforts that have bridged cultures and created cross-cultural musical experiences. These collaborations have not only propelled Afrobeats to new heights but also fostered cultural exchange and appreciation.
Afrobeats' journey to international prominence predates Drake's involvement, with artists like Davido leading the charge in spreading its infectious sound globally. While acknowledging Drake's impact, Davido emphasized that Afrobeats was already a force to be reckoned with. The genre's rich blend of African rhythms, melodies, and cultural heritage captivated audiences
---