Burna Boy Makes History with Sold-Out London Stadium Show
Written by maxfmeditor3 on June 5, 2023
Burna Boy Makes History with Sold-Out London Stadium Show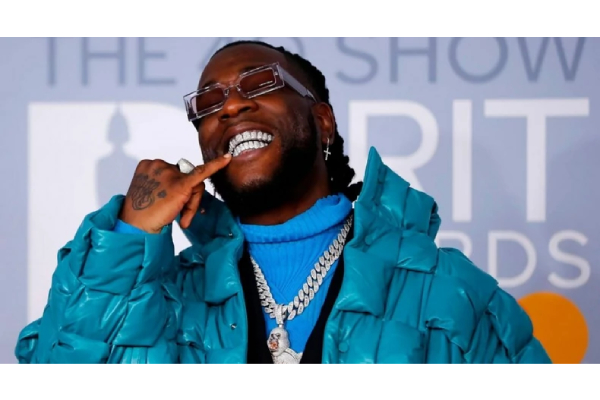 In a groundbreaking moment for Afrobeats, Nigerian superstar Burna Boy has made history by selling out the London Stadium. Known for his sensational music and captivating stage presence, Burna Boy has been at the forefront of exporting Afrobeats to a global audience.
On Saturday, June 3rd, 2023, Burna Boy performed to a staggering crowd of 60,000 fans at the home of West Ham football club, becoming the first African artist to sell out a stadium in the United Kingdom. This milestone not only solidifies Burna Boy's meteoric rise to global stardom but also highlights the rapid growth and popularity of Afrobeats music.
The London Stadium concert was a highly anticipated event and a significant moment for fans and stakeholders in the Nigerian music industry. It marks the evolution of Afrobeats from selling out theaters to headlining the prestigious O2 arena and now a massive stadium.
During the electrifying show, Burna Boy delivered an unforgettable performance, treating the audience to a medley of his hit songs. The crowd enthusiastically joined in singing along to his chart-topping anthem, "YE."
Burna Boy's international journey began in 2018 when his single "YE" garnered global attention, notably catching the interest of Kanye West, who named his album after the track. Since then, Burna Boy has become a prominent figure in the global music scene, propelling Afrobeats to new heights. In 2021, he made history by becoming the first mainstream Nigerian artist to win a Grammy Award for his album "Twice As Tall."
His recent accomplishments continue to solidify his status as a trailblazer for Afrobeats. Burna Boy received two Grammy nominations for his song "Last Last" in the Global Song category, as well as for his sixth studio album, "Love, Damini," in the World Album category. These accolades further demonstrate his artistry and the international recognition he has garnered.
With his sold-out London Stadium show, Burna Boy not only leaves an indelible mark in the music industry but also paves the way for future Afrobeats artists seeking global success. He remains a driving force behind the international expansion of Afrobeats, captivating audiences worldwide with his infectious sound and undeniable talent.
Burna Boy's remarkable achievement at the London Stadium sets a new standard for African artists and solidifies Afrobeats' place on the global stage. As the genre continues to evolve and captivate diverse audiences, Burna Boy's groundbreaking success serves as an inspiration and testament to the power of African music in the global music landscape.
See also;
Burna Boy Breaks Record! 😱❤ Becomes 1st African Artist To Sell out 80,000 Capacity London Stadium
---