Burna Boy's recent tweet, where he used a dog as an analogy, ignited curiosity among netizens. Many believe it could be a veiled reference to fellow musician Brymo. The ongoing online feud between these artists further intensifies the speculation, leaving fans questioning if Burna Boy's tweet was aimed at Brymo.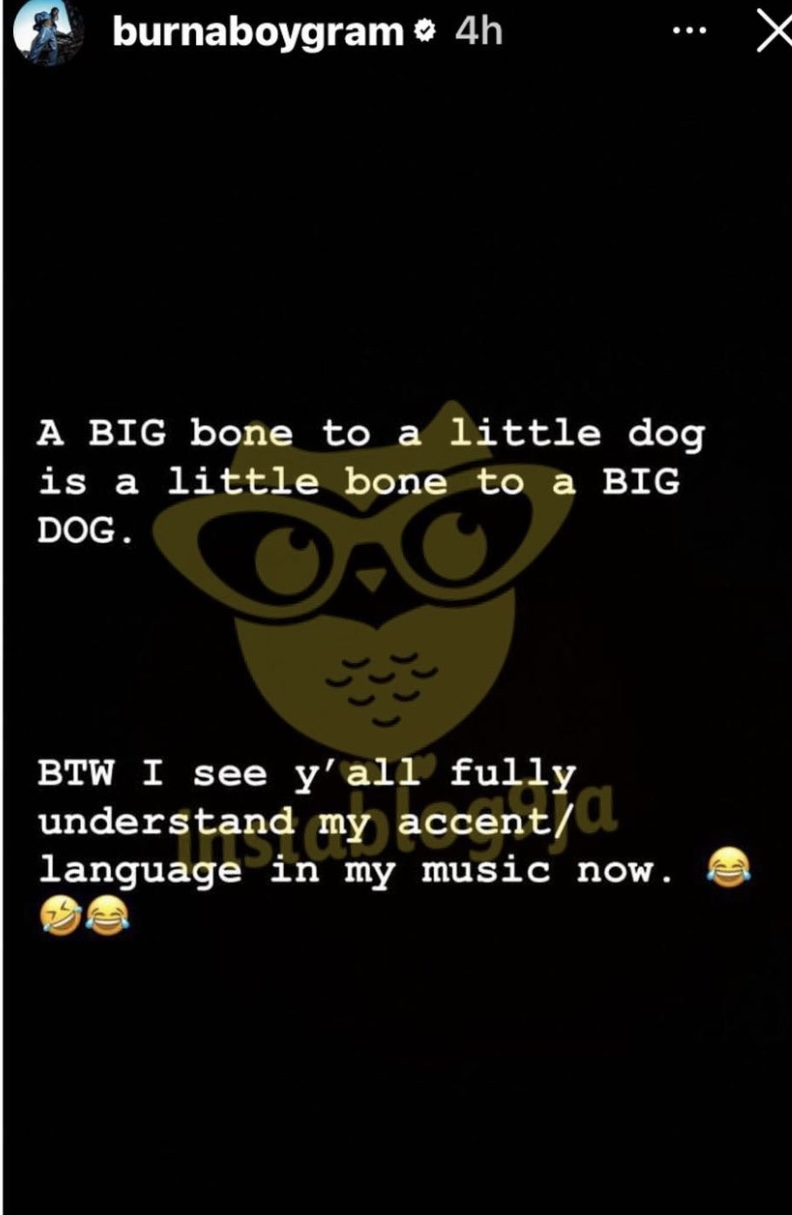 The feud between Burna Boy and Brymo ignited when Brymo made serious accusations against Burna Boy, alleging that he was involved in song theft and lacked originality.
Brymo claimed that Burna Boy often used the work of other artists without proper credit or royalties.
These allegations dealt a blow to Burna Boy's reputation, as they implied that he might not fully own his musical success. This exchange of words set the stage for a series of heated online confrontations that had fans and the media buzzing.Initially, Burna Boy chose to remain silent in response to Brymo's accusations.
However, he couldn't stay quiet for long and decided to break his silence through a freestyle song. In this track, Burna Boy took a clear shot at Brymo by rapping, "hustle so you no go fall off like Brymo." This line was a thinly veiled suggestion that people should work harder to avoid a decline in popularity similar to what Brymo had experienced.
It was a direct response to Brymo's criticism and created quite a stir in the music community.
In a recent development, Burna Boy seemed to revisit the feud.
This time, he used an analogy, comparing Brymo to a "small dog." He tweeted, "a big bone would be little to a big dog, but that same big bone will be big to a small dog." Many believed that Burna Boy was subtly taking another jab at Brymo, implying that Brymo was a "small dog" in this scenario.
This tweet reignited discussions about their feud, leaving fans and the media curious about the ongoing rivalry between these two musicians.This ongoing feud between Burna Boy and Brymo has certainly captured the attention of fans and the media alike, with each development and statement adding layers to this ongoing musical drama.
It remains to be seen whether these two artists will find common ground or if their feud will continue to play out in the public eye.