Channing Tatum and Zoe Kravitz are reportedly engaged after two-year relationship
Written by maxfmeditor3 on November 1, 2023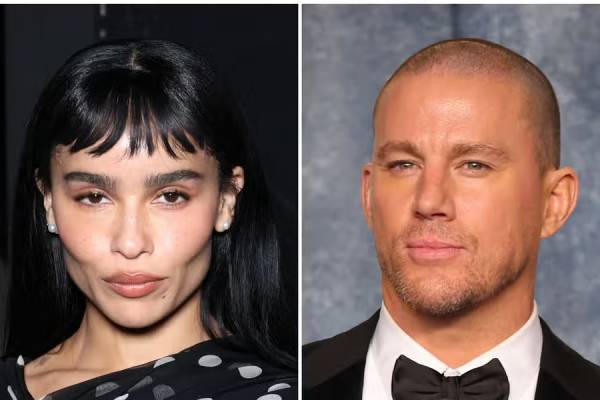 Channing Tatum and Zoe Kravitz, two luminaries of American cinema, are poised to take their romance to the next level, with wedding bells ringing in the near future. Their love story, which first unfurled in 2021, has gracefully matured, prompting much excitement among fans and followers as the couple gears up for their nuptials.
Their journey towards this milestone was uniquely intertwined with the film industry. It all began on the set of Zoe Kravitz's movie, "Pussy Island," during the casting process. It was here that they first crossed paths and where their connection took root.
Interestingly, Channing Tatum played a pivotal role in this budding romance; he assumed the role of Kravitz's guardian on set. Throughout the filming, he was her steadfast protector, always looking out for her. It was in these moments that their relationship blossomed, amidst the creative energy of the film industry.
The engagement news, which has sent waves of excitement across the entertainment world, was officially confirmed during their joint appearance at Kendall Jenner's Halloween party on October 28, 2023.
Observers couldn't help but notice the dazzling engagement ring adorning Zoe Kravitz's finger, solidifying their commitment to one another.
Their love story, publicly unveiled, has triggered a whirlwind of emotions on social media. For many, it was an unexpected revelation, as the couple had kept their relationship relatively private. Fans who had long admired Tatum's charm and charisma expressed a tinge of sadness that their beloved heartthrob was no longer available.
However, their engagement has been met with a cascade of well-wishes and congratulations, celebrating the couple's decision to embark on this new chapter of their lives together.
As the world eagerly awaits further details about their impending union, it's clear that Channing Tatum and Zoe Kravitz have found in each other a deep connection that transcends their shared passion for the world of cinema. Their love story, intertwined with the magic of the movies, has now evolved into a real-life fairy tale, one that promises a bright and enchanting future together.
---