Genevieve Nnaji makes Big Come back to Instagram with adorable selfie
Written by maxfmeditor3 on July 28, 2023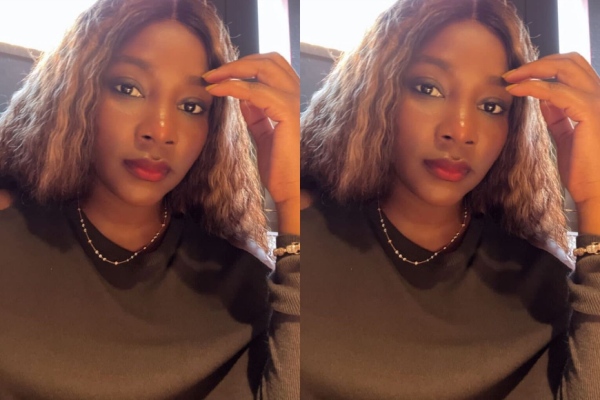 Genevieve
Nollywood actress Genevieve Nnaji has surfaced on Instagram after two months since her 44th birthday. In a recent post, the movie star, who is reportedly facing mental health challenges, shared a lovely selfie, showcasing her beauty to the world.
Following her absence on social media, Genevieve Nnaji made a quiet return to social media to celebrate her birthday.
Taking to her Instagram story, Genevieve Nnaji shared a video of her surrounded by friends and family with a cake in front of her.
The screen goddess also took time out to appreciate some of her colleagues for remembering her day.
Genevieve Nnaji reposted the birthday message from Stella Damasus, Uche Jombo, Waje, Funke Akindele, and Ini Edo accompanied by loved emojis.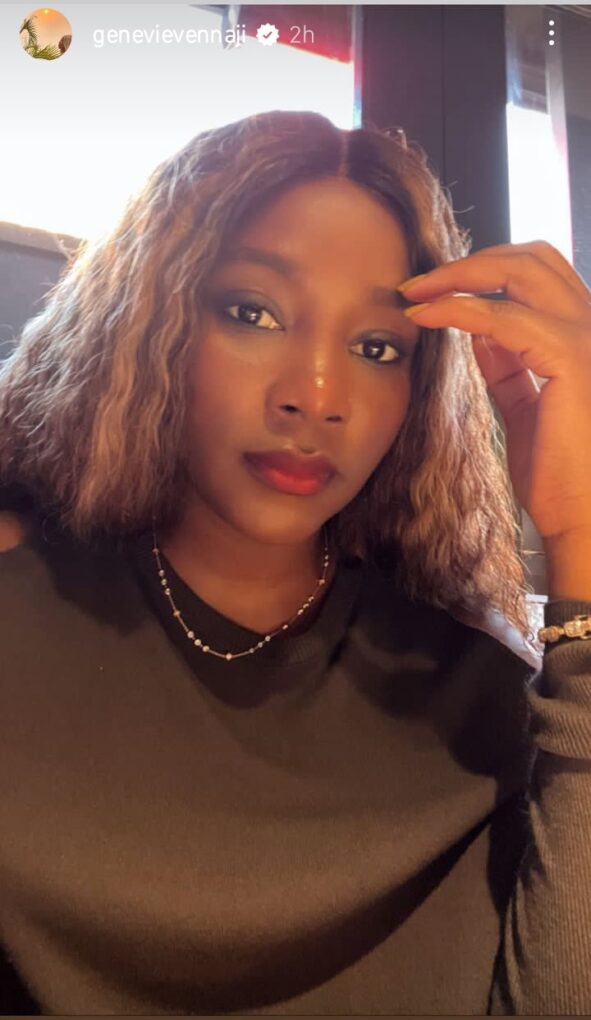 It was alleged that Genevieve had been admitted to the hospital following a mental breakdown.
Controversial blogger, Gistlover alleged that the actress is suffering from mental issues and has been seeking treatment in Houston, Texas.
The actress was allegedly admitted for psychosis in a hospital in Texas, which name has been withheld for privacy purposes.
Gistlover claimed that the actress went into a mental breakdown and had tattooed her body with a blade.
According to the blog, her team members were trying to hide the news and were responsible for deleting all her Instagram posts.
Confirming the news, Sil Fenesse, a US-based Nurse revealed that Genevieve Nnaji was battling a mental breakdown at an American hospital in Texas.
Speaking out, Genevieve shared a video of her painting on her Instagram story.
Despite her indirect way of debunking the news, many still believed that all isn't well with the actress.
SARKODIE SHEDS LIGHT ON RESPONSE TO YVONNE NELSON'S ABORTION CLAIMS
Ghanaian rapper Michael Owusu Addo, popularly known as Sarkodie, has shed light on why he chose to respond to his ex-girlfriend Yvonne Nelson's allegations through a diss track rather than a media tour.
In a conversation with popular media personality Angela Yee, Sarkodie explained his decision not to engage in a media tour or public appearances to address Yvonne Nelson's claims. He revealed that he feared losing his cool during media engagements and preferred to use music as a platform to present his side of the story in a composed and thoughtful manner.
In memoir titled 'I Am Not Yvonne Nelson', Yvonne claimed that Sarkodie had impregnated her during the early stages of their careers, denied responsibility, and pressured her into having an abortion.
In response to the allegations, Sarkodie released a song titled 'Try Me,' where he denied Yvonne's claims and asserted that he had advised her to keep the pregnancy. However, the rapper faced criticism for dedicating an entire song to address his ex-girlfriend's accusations, with many questioned in his choice of words in the lyrics.
Sarkodie said that he has often faced allegations in the media, but he rarely responds to them. He mentioned that some people take advantage of his reserved nature and make false claims about him, knowing that he is unlikely to react publicly.
Regarding the situation with Yvonne Nelson, Sarkodie acknowledged that he might not be entirely proud of how he handled it, but he felt compelled to express his feelings in the moment. He asserted that there is a certain energy he dislikes engaging in, especially when speaking publicly about personal matters. Instead, he prefers to address such issues through his music, occasionally incorporating a few lines in his songs to express his thoughts.
Sarkodie said: "This is not the first time. I have done records to address certain issues, or maybe a line or two in a record. There is a certain energy I hate to fill into, especially speaking about it because I might lose my cool.
"With this situation, I'm not going to say I'm super proud of everything. The thing is just in a moment how I felt whether be my truth there should be a way I would have said it.
"That is why I don't like to speak about it. This is a conversation between two people. We could have a conversation if you want to talk about it because it involves me as well. But because people know Sarkodie doesn't speak, people think they can say something and know Sarkodie is not going to speak and they are gonna get away."
Sarkodie's decision to respond to Yvonne Nelson's allegations through music rather than a media tour reflects his reserved and composed personality. Despite facing criticism for his choice, he chose to expressed his side of the story through his music, a platform where he feels comfortable conveying his thoughts.
[VIDEO] Genevieve Nnaji Hospitalized Over Mental Related Issues – See Why
https://www.max1023.fm/sarkodie-sheds-light-on-response-to-yvonne-nelsons-abortion-claims/
---