Nollywood Actress Ufuoma McDermott 13th Wedding Anniversary
Written by maxfmeditor3 on April 11, 2023
Ufuoma McDermott and her husband, Steven McDermott, are celebrating their 13th wedding anniversary. The couple, who tied the knot in 2010, have been enjoying a happy and drama-free union.
To celebrate their special day, Ufuoma McDermott took to her social media page to share a slideshow of pictures that showcased their journey together over the past 13 years. The photos included images from their traditional wedding and court marriage, as well as their beautiful family moments.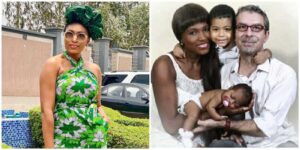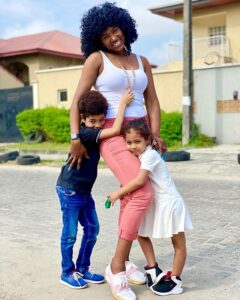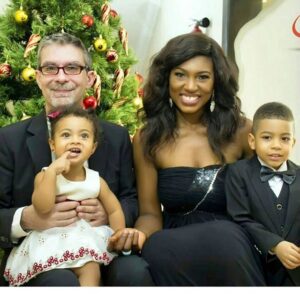 How They Met
Ufuoma McDermott and Steven met while she was studying in the United Kingdom and have been together ever since. They are blessed with two children – a boy and a girl. Their fans and well-wishers have taken to social media to congratulate them and wish them well as they mark their wedding anniversary.
Ufuoma's Journey to Stardom
Ufuoma's journey to becoming a successful actress in Nollywood began in 2000 when she started working as a model in the entertainment industry. She later transitioned to the runway and beauty pageants before making the decision to become an actor in February 2004.
The actress made her acting debut in 'The President Must Not Die' by Zeb Ejiro and has since gone on to feature in several blockbuster movies, including 'Wives on Strike,' 'Fine Girl,' 'Christmas is Coming,' and 'Gloves of Passion,' among others. She has won several awards for her exceptional performances, including the Best Actress in a Drama award at the 2010 Zulu African Film Academy Awards.
Ufuoma's Career Achievements and Impact in Nollywood
As one of Nollywood's most sought-after actresses, Ufuoma McDermott has made a significant impact in the industry. She has not only starred in some of the industry's most successful movies but has also produced and directed some critically acclaimed films.
In 2019, she made her directorial debut with the movie 'What Just Happened,' which was well-received by both fans and critics alike. The movie, which starred notable actors like Segun Arinze and Toyin Abraham, tackled the issue of domestic violence in relationships and its impact on women.
Women's Rights Activist
Ufuoma McDermott is also a staunch advocate for women's rights and has used her platform to raise awareness about issues affecting women, such as domestic violence and sexual assault. She has been actively involved in several initiatives aimed at empowering women and young girls, including her 'Ufuoma McDermott Foundation,' which focuses on empowering women and girls through education and skills acquisition programs.
Conclusion
Ufuoma McDermott's 13th wedding anniversary with her husband, Steven McDermott, is a testament to the power of love and commitment in marriage. As she continues to bask in love and glory with her family, her remarkable achievements in Nollywood and her advocacy for women's rights continue to inspire many.
---