Renowned Nigerian comedian and social media sensation, Abisi Emmanuel, popularly known as Nasty Blaq, has once again taken the internet by storm with his most recent acquisition. With his birthday on the horizon, set to be celebrated on the 23rd of September, Nasty Blaq decided to treat himself to an extravagant early birthday present in the form of a shiny, brand-new automobile.
The gifted skitmaker couldn't contain his excitement as he proudly unveiled his new wheels to the world. The announcement of this lavish gift came as a delightful surprise to his fans and followers, who have been eagerly anticipating his birthday celebrations. Nasty Blaq has always been known for his larger-than-life personality, and this extravagant gesture is undoubtedly in line with his style.
In typical Nasty Blaq fashion, he teased his audience with the promise of even more surprises and reveals on the grand day itself, his birthday. This cryptic statement has left his fans buzzing with curiosity, eagerly counting down the days until the 23rd of September to see what other surprises their beloved comedian has in store.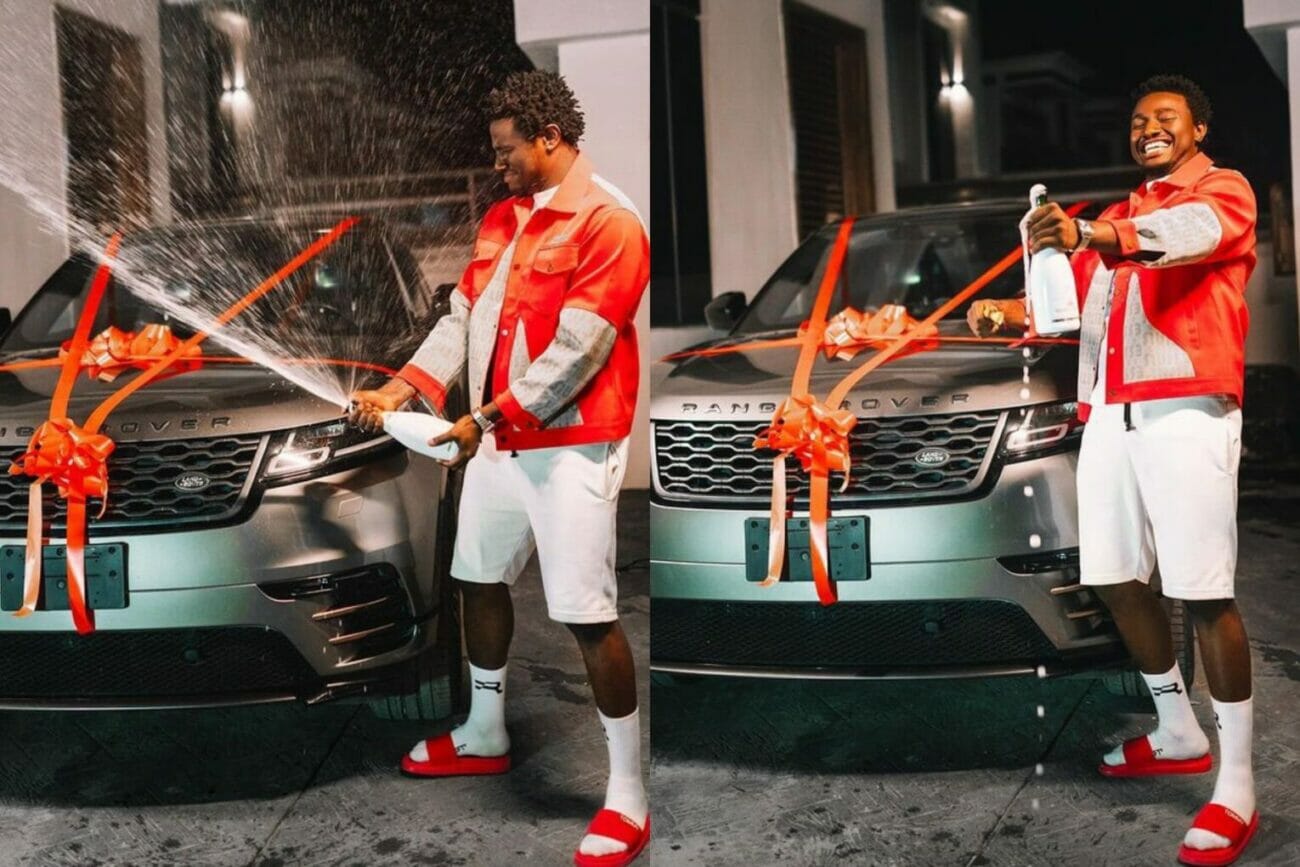 "Tomorrow is my birthday but gift came earlier. Bigger news on my birthday (23rd September). Congrats to me".
Taking to his comment section the likes of Obi Cubana, Kie Kie, Nkechi Blessing, Bolanle Ninalowo, and Uchenna Nnanna rejoiced with him; while some of his fans noted how he has acquired the dream car of the late singer, Mohbad.
Obi Cubana wrote, "Congratulations Nasty

Kie Kie wrote, "Congratulations

Nkechi Blessing wrote, "Congratulations

Bolanle Ninalowo wrote, "Congrats bro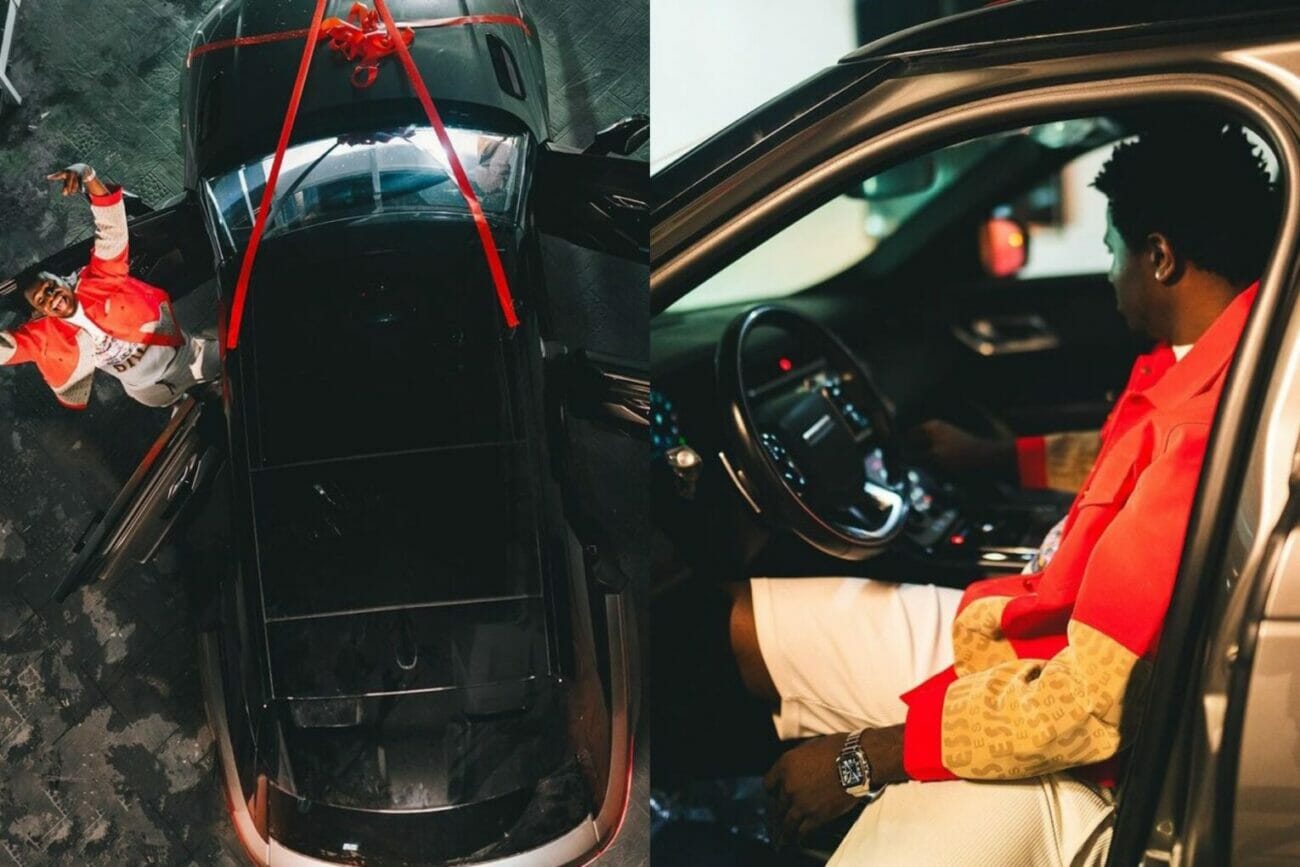 Uchenna Nnanna wrote, "Congratulations dear, more to come

One I Am Horpeyhemi wrote, "It's raining Range Rover. To everybody that is in need of one thing or the other. God will surprise you before the end of the week

One I Am Frush wrote, "Thank God we didn't give up our dreams.

One Demily T Mcs wrote, "You don kukuma help Mohbad drive him car congrats".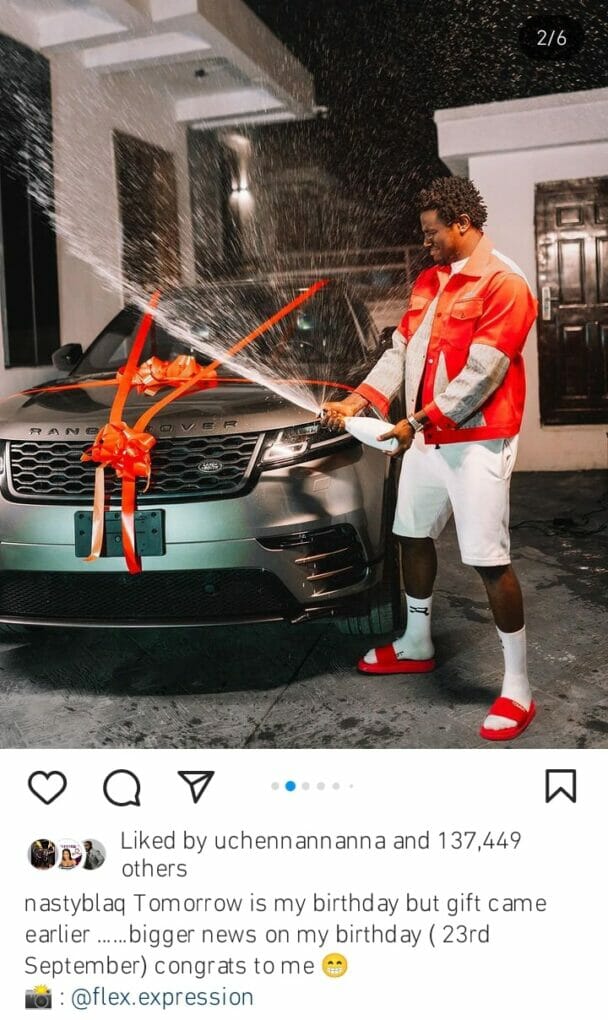 In remembrance of Mohbad, the skitmaker and actor, Cute Abiola fondly recounted their final moments together. He shared that the late singer, with whom he had a close friendship, had aspirations of acquiring a Range Rover Velar before his unfortunate passing.
Just a week ago, warm congratulations flooded in for Ibrahim Yekini, the renowned Yoruba actor, popularly known as Itele, upon his acquisition of a brand-new automobile. This talented actor, recognized for his exceptional role portrayal, decided to reward himself with this vehicle as a testament to his unwavering dedication and hard work.
The delightful news was graciously shared by his colleague, Olayinka Solomon, who proudly showcased images of his new vehicle. In doing so, she highlighted the well-deserved nature of this accomplishment.