Rema Wows Audience With His Speech At The 2023 Headies
Written by maxfmeditor3 on September 5, 2023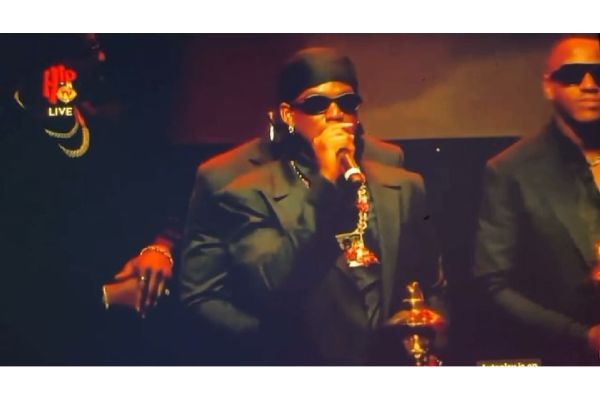 Nigerian Afrobeats sensation, Rema, is currently basking in a well-deserved spotlight following his remarkable string of victories at the 16th Headies Awards. Beyond clinching numerous awards, Rema's acceptance speech has stirred a considerable buzz, igniting a broader conversation about the state of Afrobeats in the global music scene.
In a defining moment during his acceptance speech for the coveted Best Male Artiste of the Year award at the 2023 Headies Awards in Atlanta, USA, Rema delivered a statement that resonated deeply. He underscored the idea that regardless of the evolving subgenres like Afrorave, Afro-this, or Afro-that, he and his fellow artists remain steadfastly united under the overarching banner of Afrobeats when it comes to award ceremonies.
"I must say it is very important that I should let everyone know that I'm not here because of the awards. I'm here because it is important to support our institutions. And when I said institutions, I mean the bodies that support you to be able to achieve these major successes; the media houses, award organisers, you know. We are in a very sensitive period if we don't give our attention to our institutions, we will miss this chance that we have. And we will never have this chance again. Be it Afrorave, Afro this, Afro that, last last, we go jam for Afrobeats award. So, this is our chance. We are not the first to do it. Reggae has done it before."
This eloquent declaration from Rema not only acknowledged the genre's adaptability but also celebrated its unifying power. It emphasized that the heart of Afrobeats beats with a rhythm that transcends any label or subgenre.
Rema's speech struck a chord with both fans and industry peers, sparking discussions and reflections on the ever-evolving landscape of Afrobeats and the unity it represents within the music community.
See also;
Rema Wows Audience at the 2023 Headies Awards [See Full Winners List]
2023 Headies Awards: Rema, Asake, Arya Starr, Others Win Big [See Full Winners List]
---