Tobi Bakre: Max FM's Man Crush For Today!
Written by maxfmeditor2 on February 20, 2023
Every Monday, Max FM celebrates men who have distinguished themselves in their respective fields on our "Man Crush Monday" segment. This week, we're crushing on the dashing Tobi Bakre, a reality TV star who has won the hearts of many with his good looks and charming personality. In this article, we'll take a closer look at Tobi Bakre, his rise to fame, and what makes him stand out from the crowd.
Who is Tobi Bakre?
Tobi Bakre is a Nigerian actor, model, and reality TV star. He was born on June 1, 1990, in Ogun State, Nigeria, and raised in Lagos. He is the last of four siblings and attended the University of Lagos, where he studied Banking and Finance. Tobi rose to prominence in 2018 after participating in the third season of the popular reality TV show, Big Brother Naija, where he finished in the top five.
What makes Tobi Bakre stand out?
Tobi Bakre is not just a pretty face; he is a man of many talents. Before his stint on Big Brother Naija, he had already made a name for himself as a model, working with top fashion brands in Nigeria. He also has a passion for photography and has launched his own photography company, Tobi Bakre Studios. Tobi is also a fitness enthusiast, and his chiseled physique has earned him a spot as a brand ambassador for several fitness brands.
T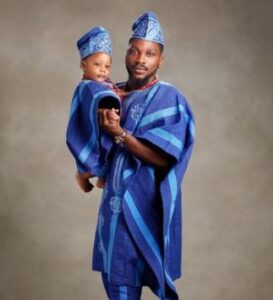 obi's popularity on social media is also noteworthy. He has over 1 million followers on Instagram, where he shares his daily life, fashion tips, and motivational messages with his fans. He also uses his platform to promote causes that he believes in, such as mental health awareness and environmental conservation.
What's next for Tobi Bakre?
Tobi Bakre has continued to build his career since leaving the Big Brother Naija house. He has featured in several Nollywood movies, including the romantic comedy "Sugar Rush." He has also hosted several TV shows and events and continues to model for top fashion brands in Nigeria.
Tobi Bakre as an Actor
Tobi Bakre's acting career began in 2019 when he landed a role in the web series, "Ajoche." He has also acted in movies such as "Sugar Rush," "Mokalik," and "Fix Us." Tobi's acting skills have been praised by many, and he has been nominated for several awards, including the Best Actor in a Supporting Role at the Africa Magic Viewers Choice Awards.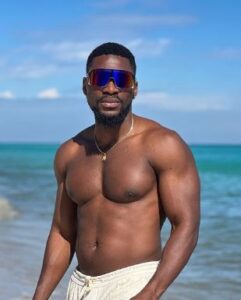 Tobi Bakre as a Model
Tobi Bakre is a model who has worked with several brands, including Payporte, Jumia, and Heritage Bank. He has also graced the covers of several magazines, including Complete Fashion and Vanguard Allure.
Tobi Bakre as an Analyst
Tobi Bakre is also an analyst who has a keen interest in financial markets. He has worked as an investment banker and also provides financial analysis and investment advice to his followers on social media.
Tobi Bakre as a Published Photographer
Tobi Bakre is a published photographer whose works have been featured in several publications. He is known for his creative style and unique perspective, and his photos have been featured in magazines such as The Guardian Life, Complete Fashion, and others.
Tobi Bakre is undoubtedly one of the most popular and influential young stars in Nigeria today. His good looks, charm, and talent have won him many fans, and he continues to make a name for himself in the entertainment industry. As we celebrate him on our Man Crush Monday segment, we can't wait to see what the future holds for this rising star.
These and more are the reasons why Max FM is crushing on Tobi Bakre this week.
---