Actor Junior Popes, Showers Cash Gift From His Wife On His Colleagues
Written by maxfmeditor2 on May 9, 2022
Jennifer Awele surprised her husband Actor Jnr Pope with a birthday party while on set on May 7, 2022. She arrived with gifts for him as he was working with. Jennifer also brought with her food, drinks, and cash.
Junior 
Pope 
was 
blindfolded 
and 
led 
to 
the 
front 
of 
the 
bus,with
the 
words 
"Happy 
Birthday 
Jnr 
Pope" 
written 
on 
it 
and 
music on the background
.
S
he
brought 
out 
the 
stack 
of 
cash 
and 
handed 
it 
over 
to 
Junior 
Pope, 
he 
began 
spraying 
it.
'Where dem dey see this kind wife,' he started screaming as he pours the cash on his colleagues on set and began singing the praises of his wife as the celebration continued…
https://www.instagram.com/p/CdSbnQ3qZqe/
Junior Pope's Background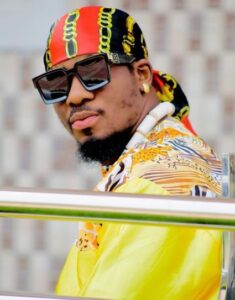 Pope Obumneme Odonwodo, often known as Junior Pope, is a Nigerian actor, film producer, brand influencer, and content developer. Mr. and Mrs. Luke Odonwodo's son Junior Pope was born on May 7, 1984. Junior Pope is known in Nollywood for portraying "rugged and hard-man roles."
He studied Accounting at the University of Nigeria Enugu Campus before moving into the film industry and beginning his acting career in 2006. In 2007, he had his first major role in Tchidi Chikere's film "Secret Adventures."
Junior Pope came into limelight after his major role and his name has been a house hold name since them. He has acted and produced series of movies and was on set when his damsel decided to pull a surprise birthday celebration for him.
About His Marriage
In July of 2014, Junior Pope married his wife Jennifer Awele. With the arrival of their third baby in October 2022, the couple now has three adorable youngsters. They met on Facebook in 2010 after Jennifer sent him a direct message, and they began dating soon after.
Junior Pope proposed to his wife on September 22, 2013, and the couple married the next year. In comparison to many other performers, Junior Pope's marriage is quite uncomplicated. Junior Pope adores his wife, and he is not ashamed to tell everyone about it.
About His Wife Awele Jennifer

Jennifer Awele is Junior Pope's true love. Jennifer is the actor's lawfully married wife and the mother of his three children.
She is the CEO of the event organizing company "Dope Events." Jennifer Awele creates one-of-a-kind decorations for every occasion nation wide. Jennifer's business is based in Asaba, Delta State, where she and her family lives.
Jennifer has kept her personal life quiet, therefore nothing is known about her outside her business, her children and her husband.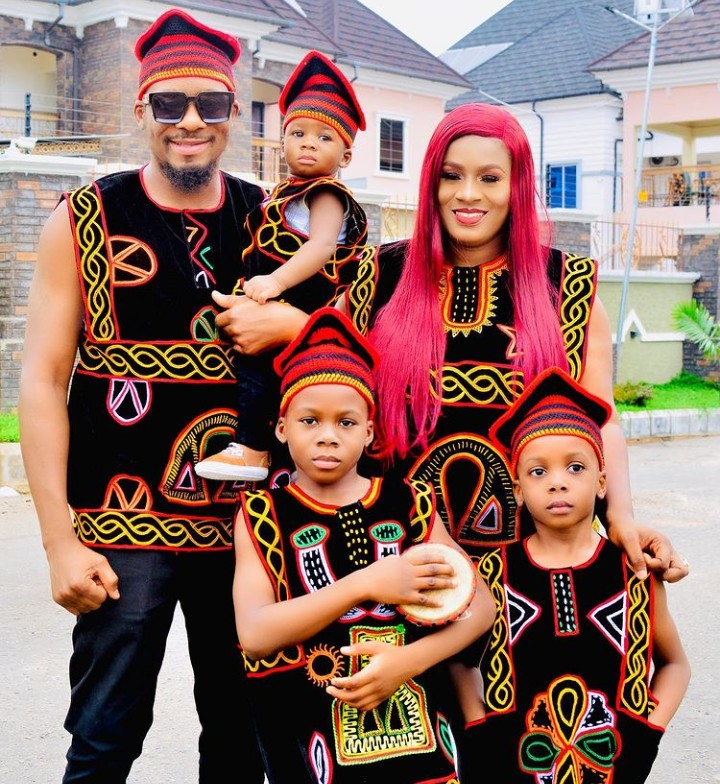 Being in events industry, Jennifer did what she does best and gave her husband the surprise of his life his life. She is someone who makes her husband happy, as evidenced by some of his posts, particularly those in which he cannot stop praising her praises.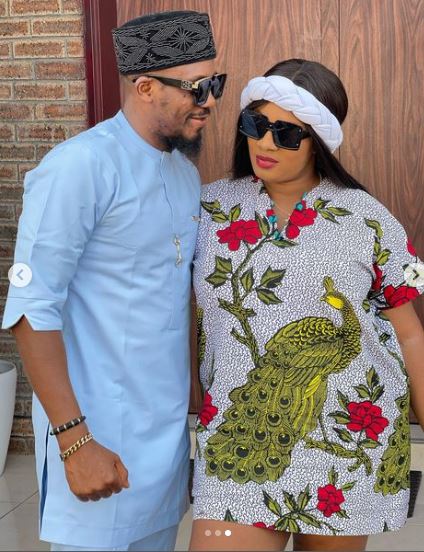 Jennifer is the envy of many women, according to Junior Pope, and he is right since she has succeeded in making her spouse fall more in love with her.
The cast and crew on set no doubt has enjoyed the benefits that accompanied birthday celebrations. We hope that this love never fades and that they continue to grow in their understanding and love for one another. Once more, Happy Birthday! Pope Junior
---