Alaafin of Oyo's last wife Olori Badirat shares photos as she starts NYSC 
Written by MAX FM on August 23, 2019
The Alaafin of Oyo's youngest wife, Olori Badirat Olaitan Ajoke Adeyemi, is now one of the corps members in town and she has taken to her Instagram page to share snaps of herself in the famous khaki uniform.
Many university students look forward to successfully completing their education so as to be part of the one year compulsory service, NYSC.
The NYSC is an avenue for young graduates to mix with their colleagues from other parts of the country as they stay in a camp for three weeks and work in an organisation for the rest of the year.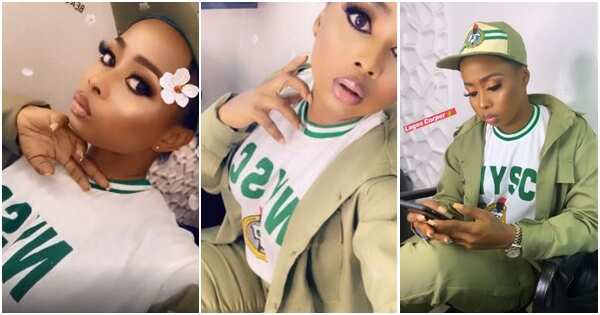 Alaafin of Oyo's last wife Queen Ola shares hot photo as she starts NYSC.
See below:
---