'All Is Not Well Between Reekado Banks And Kizz Daniel'- Harrysong Confirms
Written by MaxFM on July 23, 2018
According to reports, Kizz Daniel is currently holding a grudge against Reekado Banks and has refused to feature on any song Reekado is involved in.
While reacting to the reason behind the release of the second version of his song, Selense 2, singer Harrysong, further confirms this report as he reveals that all is not well in the relationship between the two though he doesn't know the reason for the feud.
In a statement issued by Harrysong's manager, Desmond Ike, it was revealed that:
"Harrysong originally did the Selense with Reekado Banks and Kizz Daniel but at a point, Daniel said he didn't want to star in the video because Reekado would be in it. He said he didn't want to have anything to do with Reekado. We tried to sort out the issue between both of them so that we could shoot the video but Daniel refused vehemently; he didn't want any reconciliation. We don't really know the issue between them but it must be a long-standing feud. He said he didn't want to be on any song that Reekado was featured on. He refused all our entreaties."
The collaboration for the song, Selense was said to have gone smoothly, Reekado and Kizz agreed to feature on the song and they sent their separate verses to Harrysong.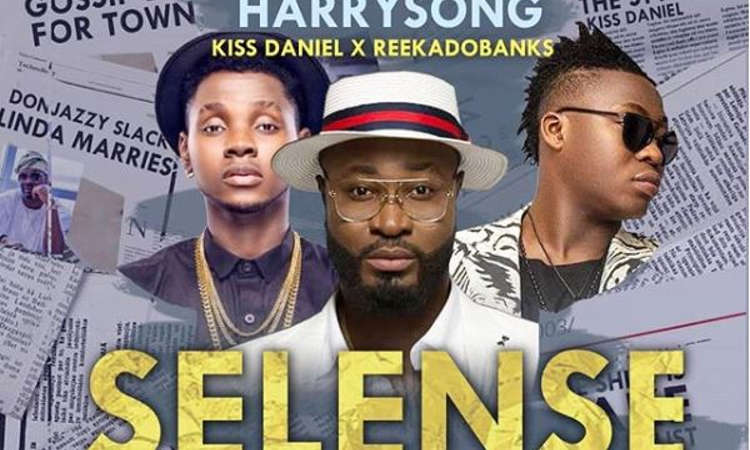 It is gathered that the song had started brewing a cold war between Harrysong and Kizz, after Kizz sent in his own verse of the song rating himself the greatest in the music industry, and adding that even Harrysong could not deny such claim.
Harrysong is reported to have said he could not stop the song's release even after he heard the verse by Kizz Daniel because he did not want to disappoint his fans, who had been waiting on the song for weeks.
However, the development reportedly made Harrysong stop the promotion of Selense on all music platforms. He even went further to bring Iyanya and Dice Aisle on the remix of the song, titled Selense 2.
As at time of filing this, Kizz Daniel had not made any official statement concerning the reports but Harrysong is seen to have captioned posts on his Instagram with words like "I HATE DISRESPECT…. I HATE PRIDE"
See one of such posts below:
---