American TV Personality, Kat Von D Walks Down The Aisle In A Red Dress With Horns
Written by MaxFM on June 5, 2018
American Television personality and make up mogul, Katherine Von Drachenberg also known as Kat Von D walked down the aisle with singer Rafael Reyes in a red dress that is causing so much stir on the Internet.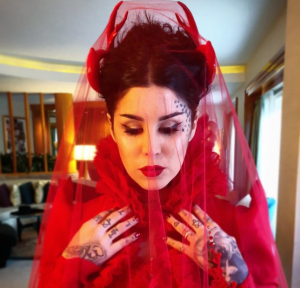 The wedding which took place in Los Angeles on Saturday June 2, 2018 was a Gothic themed ceremony. The couple opted for a non-traditional wedding look for their special day. The bride, Kat Von D was dressed in a bright red, ruffly, pregnancy-friendly gown with a custom-made veil and cape with a matching red branch-like horn, bright red lipstick, red nail color, and a red bouquet while the groom, Reyes had on a black Gothic-style suit.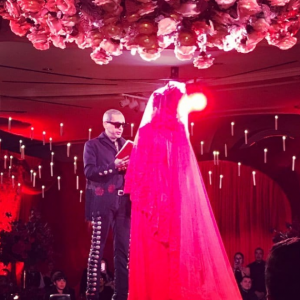 Guests at the wedding were also adorned in red and black. The wedding venue was decorated in red and black matching the wedding colors. Red candles lit up the venue as the couple exchanged vows.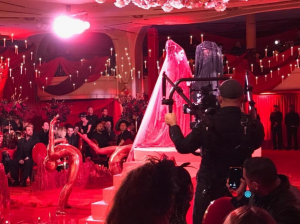 Before the couple walked down the aisle, Rafael took to Instagram to post a picture of his bride and with the caption:
"In a couple hours I'll be walking down the aisle with the love of my life @thekatvond ?? EN VIDA Y EN MUERTE."
See post below:
Kat also took to Instagram a day before the wedding to show some lovely red carnations with a short note.
She said:
"Such a beautifully emotional day today. Tomorrow, @prayers and I will have our wedding ceremony for our close friends + family. This has been the sweetest, most stress-free experience where we continuosly fell in love with each other all over again with each day counting down. This is a photo of 3 carnations that our dear friends @majestyblack brought us tonight after our rehearsal and soundcheck. Red carnations are @prayers favourite flower, and the 3 represent him, me, and our sweet baby boy we are adding to our family. All I can say right now is that i am so grateful for my dear friends, and for my sweet husband. ❤ Lastly, thank you all for all the love and for understanding that starting tomorrow we will most likely be stepping away from our phones for a while to be as present as possible on such a beautiful day. X"
See post below: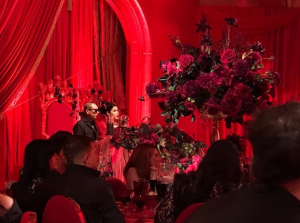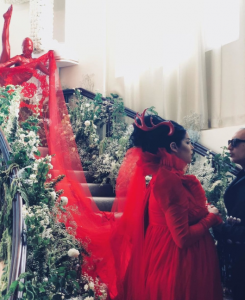 ---