Anthony Joshua reclaims his World Heavy Weight title from Andy Ruiz Last night
Written by AaronWeb on December 8, 2019
Last night, the 7th of December, Anthony Joshua reclaimed his world heavyweight championship titles from Andy Ruiz.
The defeat was made through a unanimous decision by the judges. The match is a rematch after Andy Ruiz defeated Anthony Joshua back in June.
Last night, Anthony Joshua left Andy with a bloody face at the end of the 12th round in the match which took place in Saudi Arabia.
Advertisement

Anthony Joshua was in the company of his dad, mum, other family members and celebrity friends who came to show support for him.
Anthony Joshua becomes a 23 wins and 1 defeat heavyweight champion.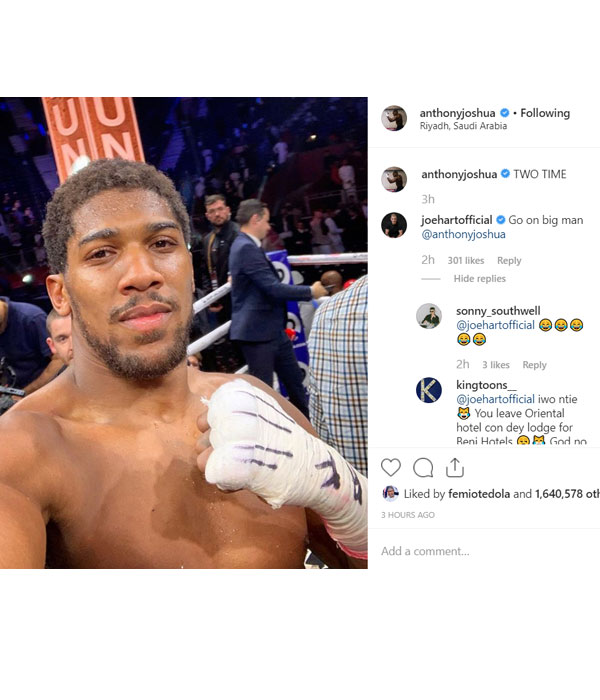 Advertisement

Advertisement

---