Argentine officials raid home of Diego Maradona's doctor as investigation into his death begins
Written by MAX FM on November 30, 2020
Argentine officials investigating the death of football legend, Diego Maradona searched the home of his personal doctor amd neurosurgeon, Dr Leopoldo Luque, on Sunday, November 29.
According to reports, he is being investigated for involuntary manslaughter.
Maradona died of a heart attack on Wednesday November 25, aged 60 in his native Argentina much to the shock of football lovers worldwide.
Argentina's president declared three days of mourning in the wake of Maradona's death.
He was buried on Friday November 27, after spent the day lying in state at the Casa Rosada, Argentina's presidential palace.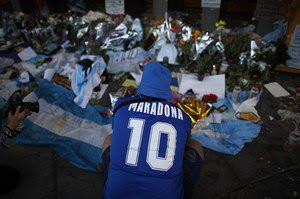 Maradona's lawyer, Matias Moria, on Thursday, November 26, said he would ask for a full investigation of the circumstances that led to the soccer legend's death, saying ambulances took over 30 minutes to arrive.
"The ambulance took more than half an hour to arrive, which was a criminal idiocy," Matias said on Thursday in a Twitter post.After seeing Matias post, prosecutors in the affluent Buenos Aires suburb San Isidro signed a search order by a local judge, requesting the doctor's house be searched.
"Yesterday (Saturday) the investigation and substantiation of evidence continued with the taking of statements from people including direct relatives of the deceased," it said.
"By virtue of the evidence that was collected, it was considered necessary to request searches at the home and office of doctor Leopoldo Luque," the prosecutor's office said in the statement.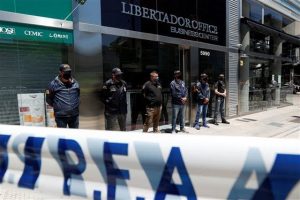 Maradona was captain of the 1986 team that captured the second World Cup title.He scored twice in a 2-1 victory over England in the quarterfinals in Mexico City, scoring with his hand, an action now infamously known as the "Hand of God."
He played for Argentinas Juniors, Boca Juniors, FC Barcelona, Napoli FC, Sevilla FC and Newell's Old Boys.
Maradona spent most of his life battling drug addictions, alcohol abuse, weight issues and other health problems throughout the 1990s.
As he became older, Maradona said he had stopped doing drugs and started football management.
Maradona is survived by his ex-wife, Claudia Villafañe, three daughters, Dalma, Gianinna and Jana, and two sons Diego Fernando and Diego Sinagra.
---