Basketmouth has allegedly been dropped as one of the SGBV influencers for the current HerStoryOurStoryNG campaign the EU is embarking on.
Written by AaronWeb on December 1, 2019
Comedian, Basketmouth is coming under serious attack on social media because of the joke he made about Nigerian women getting raped.
Basketmouth who is one of the advocates for the EU's cause on Sexual and Gender Based Violence (SGBV), is been attacked for a joke a made sometimes ago and some are calling the EU to not only drop him as an influencer but to vet their entire team of influencers.
More information is been unfolding about the situation as BasketMouth is yet to make a statement regarding the issue.
Listening to public protests, @EUinNigeria has apparently dropped Bright Okpocha, aka, @basket_mouth, as 1 of their #SGBV influencers for the current #HerStoryOurStoryNG campaign – he has a history of making jokes abt rape which disparage victims. Good work, @NFF2008! pic.twitter.com/7W5uk3GQru

— Chidi Odinkalu (@ChidiOdinkalu) December 1, 2019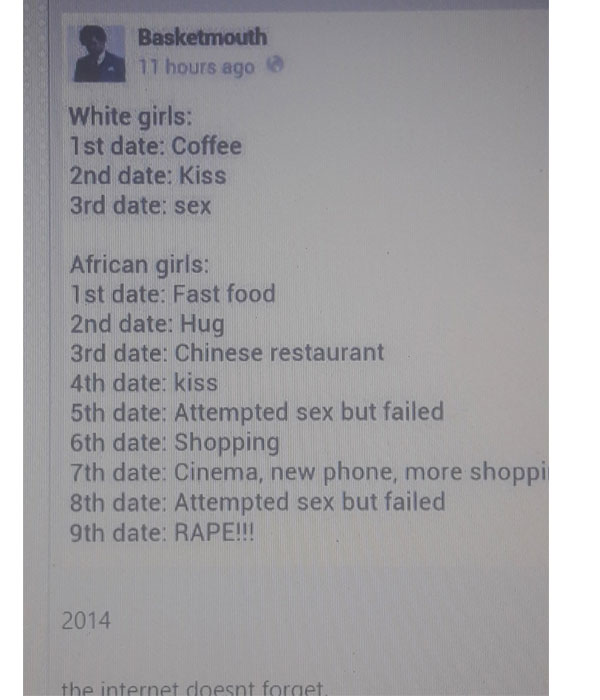 We are catching hustling RAPE APOLIGISTS one by one. Na dem. Hunger for $, £, € will Reset their brains.@EUinNigeria you need to vet your influencers, plenty HATE the ideals you stand for.#16days@sisiogelagos@biwomdz @AfAafrica @naijadesires pic.twitter.com/C6f2GaJUaU

— NigerianFeministForum🇳🇬 (@NFF2008) November 30, 2019
We need to know how Bright(Basketmouth), a man that said openly that Nigerian women should be RAPED if they don't give have sex with men on the 2nd date is an advocate influencer for SGBV??
@europeanunion__ #16ddaysofactivism #Notobasketmouth #HerStoryOurStory @sisiogelagos pic.twitter.com/DeDPC9azS5

— Pamela Adie (@biwomdz) November 26, 2019
#Dear Survivor
Below is message by @NFF2008 on the withdrawal of Basketmouth by @EUinNigeria as SGBV "advocate influencer "

I invite you to read as it provides more context on the issue. Pls RT #16DaysofActivism2019 #NoMore

@journo_anna @rachelhamada pic.twitter.com/EMGQ1xLWlS

— Ireti Bakare-Yusuf @NoMore234ng (@sisiogelagos) December 1, 2019
#BasketMouth missed an opportunity to turn this around. He could have seized this moment to apologize for his disgusting jokes, & teach comedians that rape is not a joke. He missed a chance to actually become an advocate against SGBV. Instead, He blocked me. 😅#orangetheworld

— Pamela Adie (@biwomdz) November 30, 2019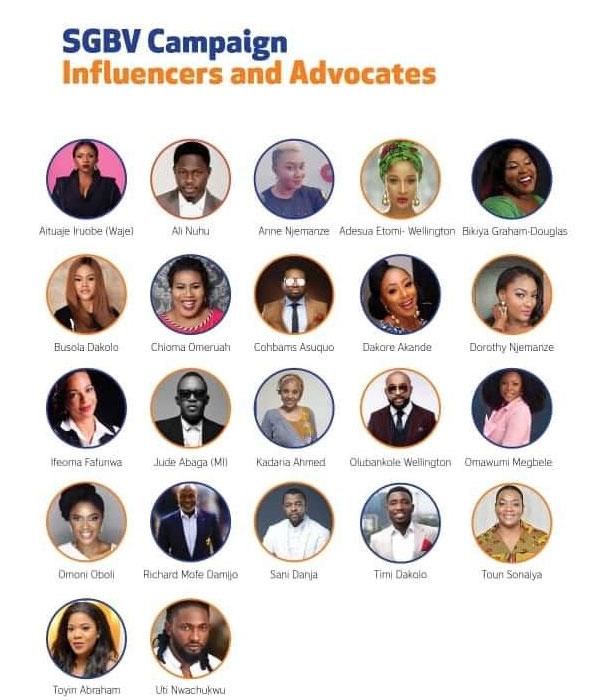 ---