#BBNaija: Anto Leaves K. Brule Pained as She Opts to Kiss Lolu
Written by MaxFM on February 6, 2018
#BBNaija: Anto Leaves K. Brule Pained as She Opts to Kiss Lolu
The 20 housemates in the Big Brother Naija 2018, after their Saturday night party were ushered back to the house. Anto was eventually then captured kissing Lolu intensely.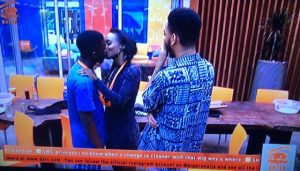 It all started when Princese rubbed ice cream on Anto's lips and another housemate, K. Brule made an attempt to like the ice cream off Anto's lips with his lips. This she refused, but she went ahead to Lolu and they were both captured locking lips in a passionate manner. This was after Princes had rubbed some more Ice cream on Lolu's lips as well.
Princess seemed to be the match-maker in this scene.
K.Brule looked so bewildered as he was refused a kiss and he had to watch the lovebirds kissing each other and one would wonder what could be going through in his mind.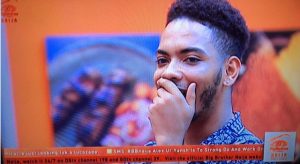 Anto is considered as one of the most beautiful housemates and she seems to be the dramatic lady in the Big Brother Naija house.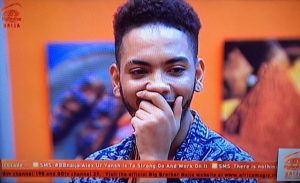 Anto had admitted that she is not skilled in anything and does not consider herself to be talented in any way. As a lady that grew up along the Atlantic coast, Anto loves going to the beach, dancing and cooking. She also believes in her freedom of expression and also believe every individual should have the right to wear whatever pleases them.
Anto was born and raised in the United States, which makes her a US Citizen by birth. The beautiful lady relocated to Nigeria to complete her NYSC service in Lagos. She believes she has the calling to use her voice and experience to champion for Nigeria globally!
When she was asked about what she will do with prize money if she eventually wins the ultimate prize. She replied saying she needed to pay back her school loans, so she will do that with the money if she wins. She also intends to assist her mum financially and then use the rest of the money for her own personal projects.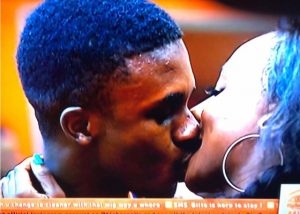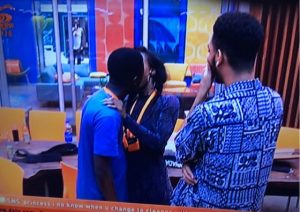 ---