#BBNaija: CDQ Replies Ifu Ennada, Says 'She Was Just A One Night Stand'
Written by MaxFM on February 21, 2018
#BBNaija: CDQ Replies Ifu Ennada, Says 'She Was Just A One Night Stand'
Big Brother Naija Housemate, Ifu Ennada has called out popular Nigerian rapper, and accused him of defrauding her while she was still in school.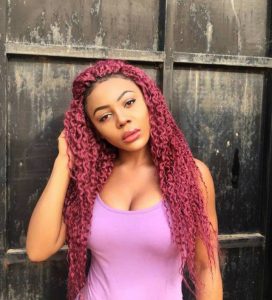 Ifu Ennada said she was just 17, when she "sponsored" CDQ, gave him her money for handouts, her school fees, and also gave him tickets to VIP events, only for her to be used and dumped.
The aspiring actress said this in the house on Monday, adding that the rapper is a mad man.
Ennada told her fellow housemates that she did not only give him a lot of money but sacrificed a lot for him.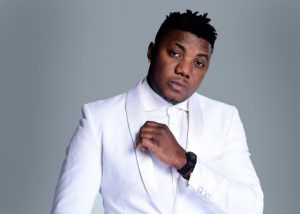 Watch video below…
CDQ Olowo has now responded to her claims.. In a post he made on Instagram, the rapper said Ifu Ennada was just a one night stand.. and a bipolar b**ch.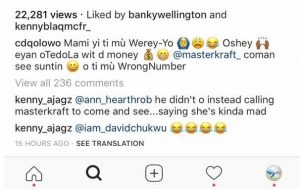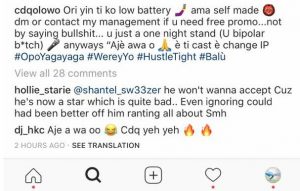 ---