BBNaija's Tega Dominic drags Sammie for humiliating her, he fires back
Written by maxfmeditor1 on May 4, 2022
Former Big Brother Naija housemate, Tega Dominic has fired back at her co-housemate, Sammie Jacob for humiliating her on social media.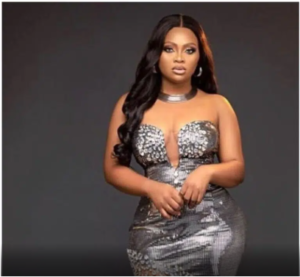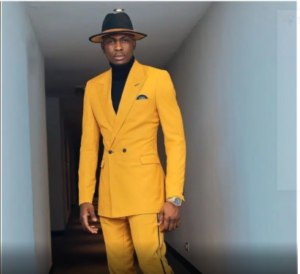 Hours ago that Sammie had dropped some bombshell about what Tega did to him and his then love interest, Angel JB Smith.
Sammie had an Instagram live session with Emmanuel Umoh where he shockingly revealed that Tega stole Angel's chicken while in the house.
Sammie and Angel who were pals in the house were left furious and shocked when a housemate stole their chicken.
Cross who was at that time the head of the house had rained curses on the thief.
Unfortunately, the culprit was never found and the matter died down.
As housemates gear up for the reunion, Sammie then revealed that Tega was the one who stole the chicken.
He said;
"That chicken wey loss for that house, that chicken, that my chicken wey me and my friend gets, na Tega carry am, na Tega".
Though Emmanuel tried defending Tega;
Sammie wasn't here for it since he insisted that the mother of one stole his chicken.
Clapping back at him;
Tega however questioned why he told Emmanuel that she stole his chicken.
She however promised to drag him if he doesn't answer her questions.
Tega Dominic tweeted;
"I'll like to know why you told Emmanuel I took your chicken, since you dropped it online then let's square it out here".
Replying to her tweet;
Sammie cleared the air that the video was an old one and bloggers only brought it to create drama.
He tweeted, "Tega, lol no this tweet is not about you.
That video was like when we got off the house, b4 we had this convo. Nah it's no big deal,
I stole ur bed sheet & returned it, figured it was payback. We good T. Fuck these blogs.
They don't know us like that… Tryna steers up drama".
However, Tega didn't believe Sammie as she insisted that he must tender an unreserved apology to her.
According to her, Sammie's action is defamation of character and he must publicly apologise for humiliating her.
She tweeted,
"No man….
I never saw the video and it's making rounds right now and you need to clear that up ASAP.
That's extreme defamation of character, one can say anything to me but do not,
I repeat do not say I took it without permission.
The same video you made, make the same and clear it up. ASAP thanks".
---