Beckham Wants Ibrahimovic to Stay at Manchester United
David Beckham wants Zlatan Ibrahimovic to stay at Manchester United amid reported interest from the LA Galaxy.
"No matter how you talk about him, he's one of the best players, one of the best people, and if he comes to this league at some point it would be great," Beckham told ESPN. "But at the moment he's a Manchester United player and I'm happy about that, and I want him to stay there. But at some point he might come here."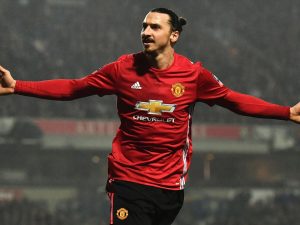 "Any mention of any great player like Zlatan coming to this league can only be good for the league," he said. "The fact that I joined [the Galaxy] from a small team like Real Madrid — when you're playing for a team like Real Madrid and you make that decision and that time to actually come to a league that is not as established as it is now, that was a big move for me back in the day.
"But now this league is talked about globally. You're talking about players that have played in this league already — you look at players as great as Kaka, he's come in and he's played in this league.
"And when you talk about Zlatan, yeah, it's great that it's talked about like that, and he would be more than welcomed into this league by fans, by players. It doesn't matter what injuries he has had over his career — he's a beast."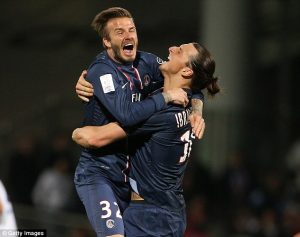 ---