Beverly Osu Has A Word For Critics Of Her 'Smoking' Nun Photos
Written by MaxFM on September 12, 2018
Nigerian Video Vixen and Model, Beverly Osu recently featured on a magazine cover in a racy nun habit with controversial poses.
In one of the pictures, Beverly Osu was dressed as a nun smoking cigarette. This picture has caused a lot of reactions by fans and friends as some look at it as a very bad act.
According to the 2013 Big Brother Africa star, "the church has not established smoking as a sin and advises critics to focus on other important issues".
Advertisement

Reacting to her critics on her Instastory, she wrote:
"I am a born and practicing catholic so I know and take ur faith seriously. People should rather worry and pray for the hundreds of thousands of innocent victims that are rapped by over 300 priest in Pennysylvania than worry over a harmless picture that is a mere work of art.

"In any case reverend sisers and fathers smoke in real life which has not been established as sin to my knowledge. Dear Nigerians I don't do what I do for applause .. If this images came out from a movie, will it be ok? It's funny how you all just sinned because of a beautiful artistic picture : lol I laugh in Hebrew… MATTHEW 7:1-5 … #BEVERLYSAYS"

Advertisement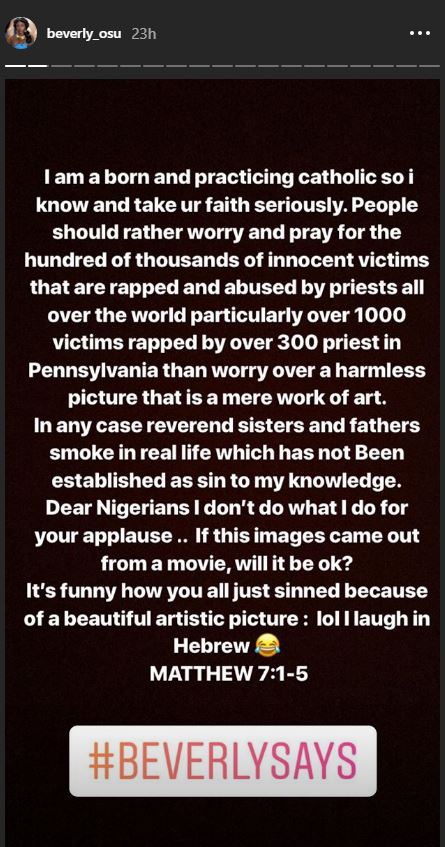 See more pictures below:
Advertisement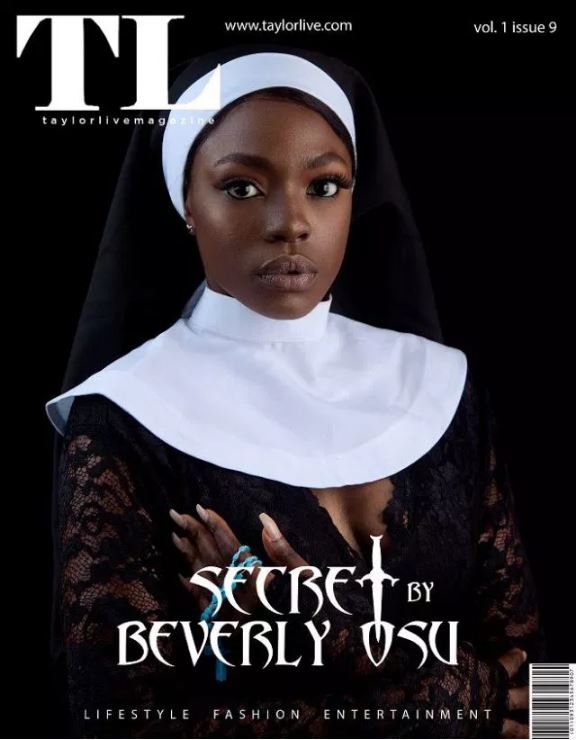 Advertisement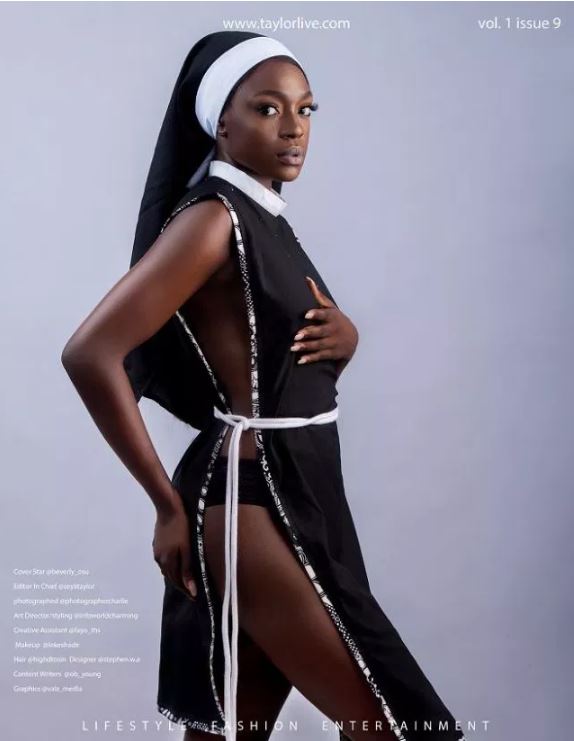 Advertisement

---