Beyonce Accepts a Lead Role in The Lion King Remake.
Written by MaxFM on November 2, 2017
The film "The Lion King"is scheduled for release in July 2019 and will be directed by Jon Favreau.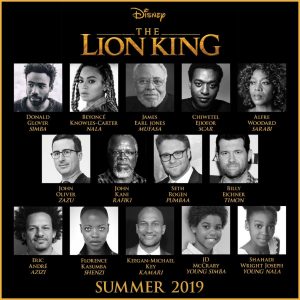 US singer Beyonce is to take a lead role of Nala. Next to lead character Simba, played by Donald Glover.
The singer confirmed she will voice Nala in a post on her official Facebook page on Wednesday.
Her other co-stars include Chiwetel Ejiofor as Scar and Seth Rogan as Pumba the warthog.
James Earl Jones will play Mufasa, as he did in the 1994 original.
British comedian John Oliver, who hosts the political talk-show 'Last Week Tonight' in the US, will voice Zazu, originally played by 'Mr Bean' star Rowan Atkinson.
---