"I'll Blame Meghan Markle If Our Father Dies"-Duchess' Half Sister Attacks
Written by MaxFM on July 19, 2018
Following the appearance of Meghan Markle and husband, Prince Harry at an exhibit in London dedicated to Nelson Mandela, the duchess' half sister, Samantha Markle has launched yet another attack at her.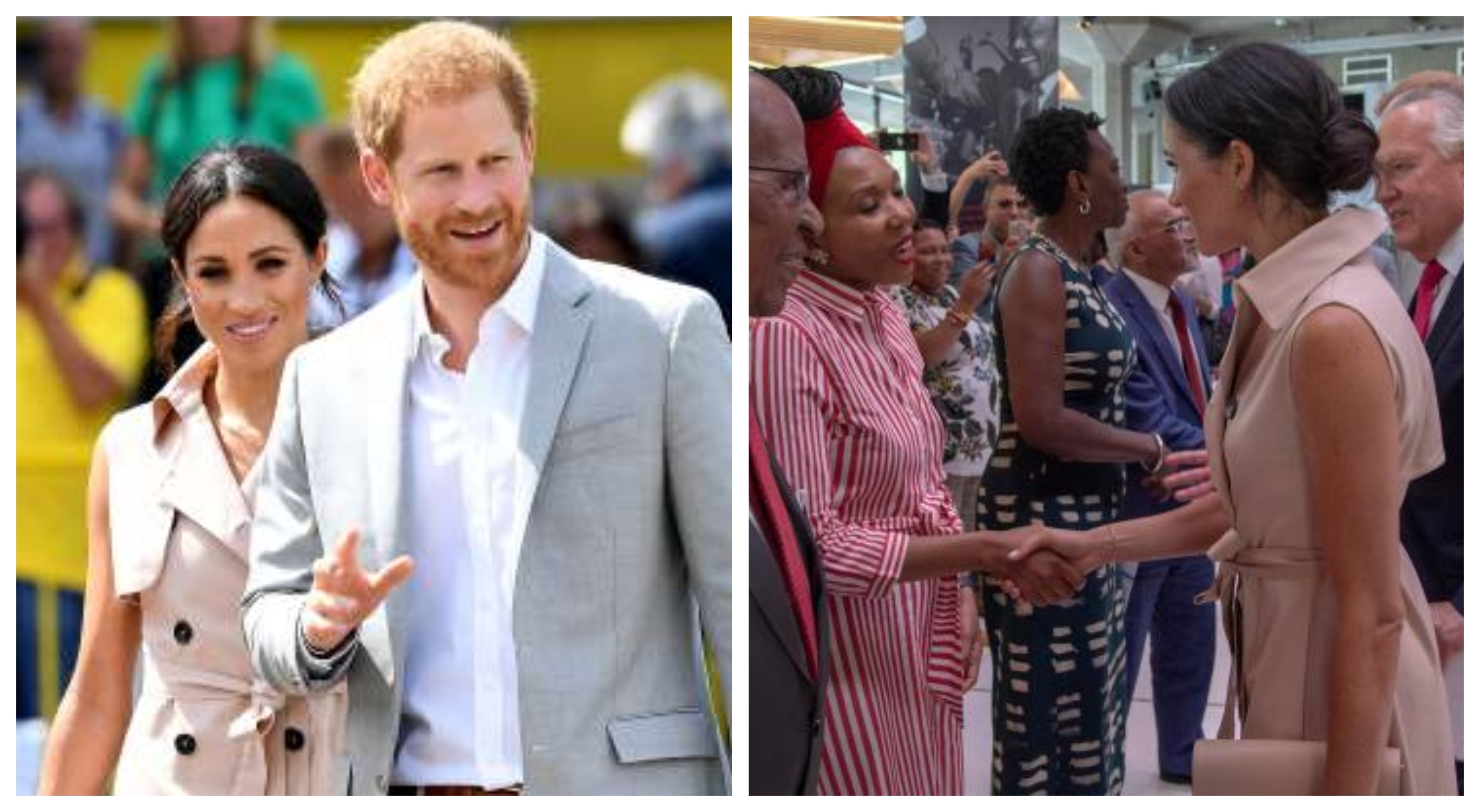 In a series of Tweets to her private account, Samantha called Meghan out for paying tribute to Nelson Mandela instead of her own dad, claiming also that she'd hold Meghan responsible if their dad,  Thomas Markle Snr, died.
Samantha tweeted:
"How about you pay tribute to your own father?! Enough is enough.

"Act like a humanitarian act like a woman! If our father dies I'm holding you responsible, Meg!"
And she continued her tweets with:
"Glad you have so much time to gallivant around paying tribute to others while ignoring your own father!

"How cold can you be and look in the mirror ? Harry? I guess I was right."
Samantha's outburst occurred two days after Meghan's father, Thomas Markle, told The Sun that he thought the new Duchess of Sussex looked "terrified" to be a royal and that she hadn't spoken to him since the day after her wedding to Prince Harry.
See tweets below: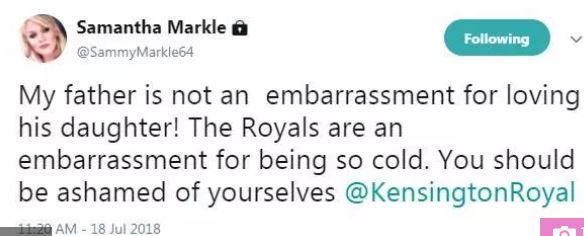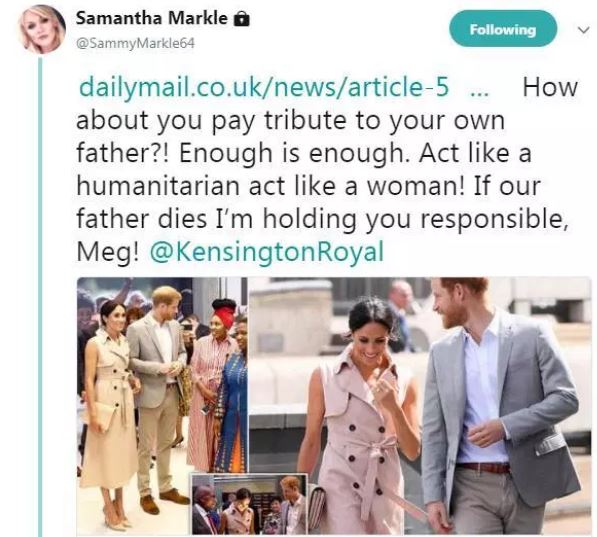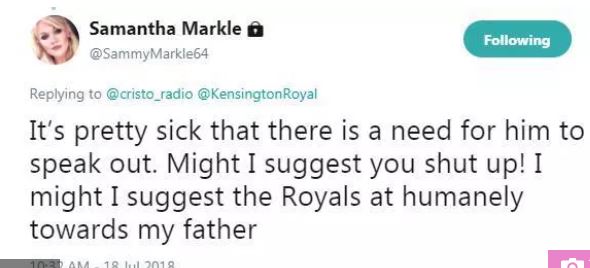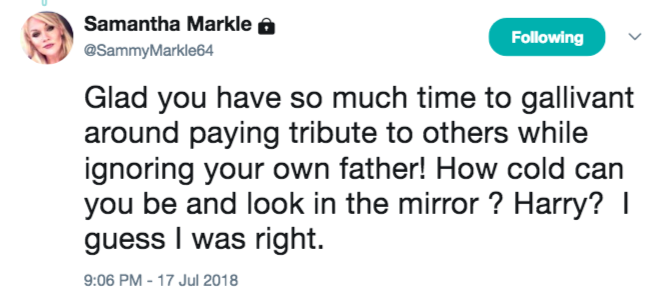 ---