BURNA BOY AND HIS MUM, BOSU OGULU ACCUSED OF EXTORTION FROM A PROMOTER
Written by Max1023fm on November 3, 2021
A United States-based promoter Emmanuel Chinyere Uzoh, the owner of Gold Moola Entertainment, has called out Burna Boy and his mum Bosu Ogulu over alleged extortion and is demanding N28m ($50,000).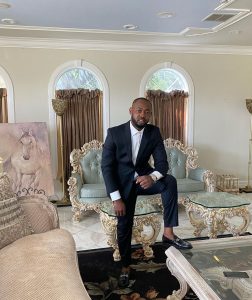 Uzoh took to his company's official Instagram account [@goldmoola] on Tuesday, November 2, 2021, to call out Grammy-winning Nigerian superstar, Burna Boy and his mom, Bose Ogulu, who also serves as his manager.
In his five-page story, Uzoh alleged that the singer collected a total of $50,000 from him, to perform at a show slated for October 30, 2021, in Houston, Texas, US, but never showed up. He also accused Burna Boy's mom of extorting $10,000 from him.
---