coronavirus- Learn how to use the medical mask properly
Written by AaronWeb on March 25, 2020
Here is a quick precaution to take while using the medical mask that has become a fashion accessory for many in this coronavirus pandemic.
When using a medical mask you're supposed to use as follows:

Coloured side out if you're sick and do not want to spread your germs around.

White side out (this is the filter part) for when you're not sick and you want to stop germs from getting in.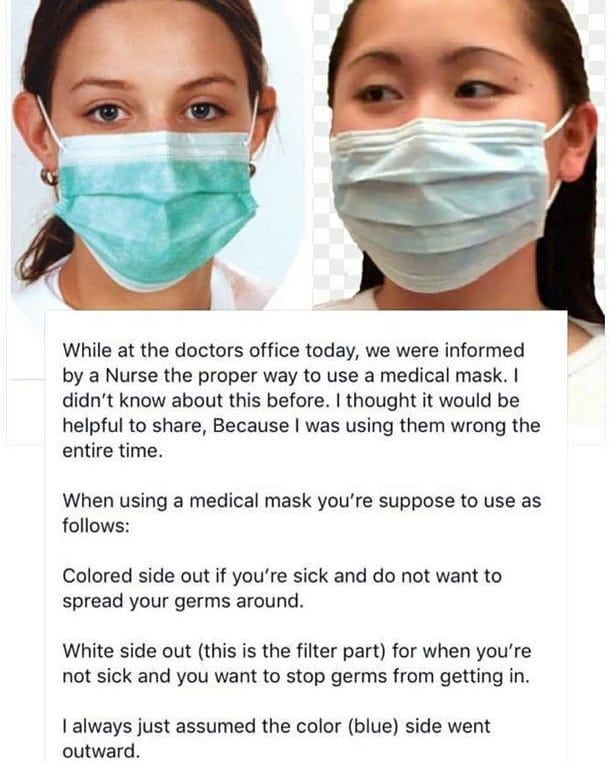 Precautions for coronavirus
Precautions for Covid-19
---