Daddy Freeze Calls Out Kiss Daniel Over His Fake Designer Shirt
Written by MaxFM on March 28, 2018
Media personality, Daddy Freeze has outed singer, Kiss Daniel after he was busted by a foreign personality on IG for wearing a fake Louis Vuitton sweatshirt.
Daniel, days ago took to his IG page to show off a newly acquired prized possession of his allegedly worth N14million – he took to his page to show off the diamond encrusted customized chain and gave credit to the UK-based Nigerian jeweler, Malivelihood, who made the piece.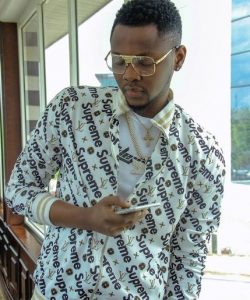 The celebrity jeweler then took to the comment section of the post and confirmed the price of the chain saying, "N14million no be small thing o."
Well, alongside his expensive piece, he also donned a Louis Vuitton/Supreme Box Logo sweatshirt – a cool outfit actually – not until it was discovered that he was wearing a fake version of the shirt.
Upon hearing the news, Daddy Freeze jumped on it and took to his Instagram page and posted this;
"I love everything about @iamkissdaniel. My kids and I love his music and his personality and I do believe this won't happen again.
–
I believe he won't be happy if people pirate his intellectual property leading to revenue loss for him, the same applies to LV.
–
Wearing counterfeit products is actually a crime! ~FRZ
–
#Repost @yeezybusta with @get_repost
・・・
bruh #busted"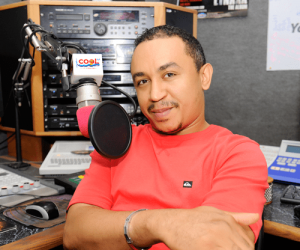 ---