Ed Sheeran breaks records with £342m world tour
Written by MaxFM on December 19, 2018
Ed Sheeran has proved that an absence of pyrotechnics and backing dancers are no barrier to success after setting a new record for the highest-grossing tour in a calendar year.
Sheeran's Divide tour made £342 million in 2018 and sold 4.86 million tickets, according to industry analyst Pollstar.
It included four dates at the 90,000-capacity Wembley Stadium, where fans flocked to see Sheeran performing alone on stage with nothing but a guitar and a loop pedal.
The tour began in March 2017 and in total has grossed £439 million so far, making it the third greatest of all time. Sheeran still has dates to perform next year before the tour draws to a close in August, putting him on course to overtake the Rolling Stones (£441 million for their A Bigger Bang tour).
The highest-grossing tour of all time remains 360 by U2, which took a total of £532 million from 2009-11.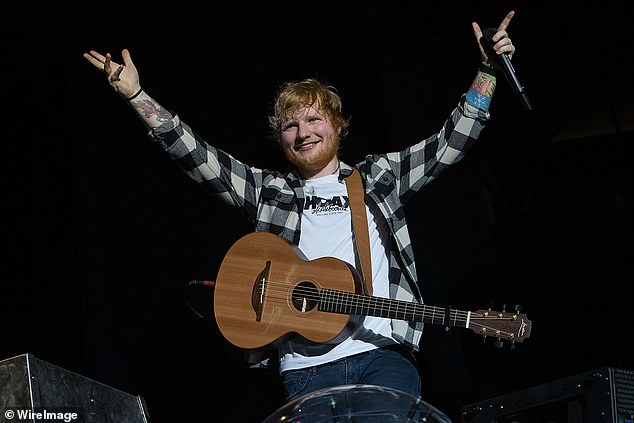 "The Divide Tour was a perfect storm of medium-priced tickets, future classic singles that exploded globally, a compelling solo performance that embraced audience participation, a production that was successfully upgraded from arenas to stadiums, and having a huge online presence that connected him directly with fans," said Andy Gensler, executive editor of Pollstar.
Top 10 highest-grossing tours of 2018
1 Ed Sheeran £342m – 4,860,482 tickets sold
2 Taylor Swift £273m – 2,888,892 tickets sold
3 Jayz/ Beyonce £201m – 2,169,050 tickets sold
4 Pink £134m – 1,285,411 tickets sold
5 Bruno Mars £132m – 1,290,438 tickets sold
6 The Eagles £131m – 964,245 tickets sold
7 Justin Timberlake £119m – 1,193,365 tickets sold
8 Roger Waters £104m – 1,448,771 tickets sold
9 U2 £100m – 927,034 tickets sold
10 The Rolling Stones £92m – 750,914 tickets sold
The 27-year-old is one of Britain's biggest exports and although his story is not quite rags-to-riches – he grew up in a middle class home in Framlingham, Suffolk, as the son of two art consultants – he moved to London as a 17-year-old and spent several years living on friends' sofas while performing in pubs and busking on street corners before landing a record deal.
He is modest about his success, saying: ""I went to comprehensive school in Suffolk and lived in the middle of nowhere and ended up being here – and it's just through writing loads of songs and doing loads of gigs.
"I didn't start off being able to sing or play guitar. I had to learn to do both of them."
Tickets for the gigs on Sheeran's latest tour cost between £49 and £88, and the singer has fought a determined battle against touts who attempt to re-sell them online at inflated prices.
In May, he cancelled more than 10,000 for the stadium tour after his team identified purchases by known touts. Fans were given assistance in claiming refunds and securing genuine tickets.
Sheeran has said he plans to take a year off when the tour comes to an end, and to think about starting a family with his partner, Cherry Seaborn.
Taylor Swift was second to Sheeran in the 2018 rankings, taking £273 million. They were followed by Jay-Z and Beyonce, whose joint tour made £201 million.
Veteran acts in the top 10 included The Eagles (£131 million) and Roger Waters (£104 million). Waters has been touring the world performing a mixture of Pink Floyd tracks and solo material.
The Rolling Stones featured in 10th place, making £92 million so far from their No Filter tour, which will recommence in April for a series of US dates.
In total, the top 100 music tours of 2018 grossed £.4.4 billion, according to Pollstar, with 59.8 million tickets sold.
---