'God Ordained Me To Be An Actress' – Sola Sobowale Discloses
Written by MAX FM on November 23, 2018
Veteran Yoruba actress, Sola Sobowale in an interview with Pulse on Thursday November 22, 2018 said God has ordained her to be an actress which she also took out time to explain her role in the recently released movie 'King of Boys', which was directed by Kemi Adetiba.
Speaking on the movie, Sola Sobowale who played the main character referred to Kemi Adetiba as someone who brings the best out of you.
She said:
"Kemi is a killer, I almost died. Kemi is a slave driver but thank God. She would say to me: 'Do you want to look bad on that screen at the end of the day? We thank God for the result. However, what baffles me is when she commends a scene and says 'that was nice, that was beautiful', but says we should have another take and before you know it, we would have had 10 or 15 takes"

"I remember a particular scene we were shooting and I was already in action and I heard a distant voice saying 'Get Aunty S a chair; get her a bottle of water'. I asked what was going on and Kemi said 'Aunty S, you are fainting'. I sat down and didn't know I was shaking vigorously. That is the kind of director Kemi is — the type who sees the work and sees the person. Other locations, maybe I would have been dead by now.
Speaking on her acting career, she said:
"This is what God has ordained me to do".

"I told her I have been around for a while from my days in NTA, Village Headmaster, Mirror in the Sun, Suara and several other productions but she wasn't moved, she said the role was for me and I looked at her and said, Kemi after all these year, you have given me a chance to do this because this is all I do, this is what I know how to do best, this is what God has ordained me to do and you Kemi are the one giving me this, you are giving me opportunity to shine, for the whole wide world to know this is what Sola knows how to do best. And I promised her that a she has believed in me, I won't let her down and God will do wonders and God did it. It's teamwork but I have to thank Kemi Adetiba for giving me the chance and opportunity" . She added.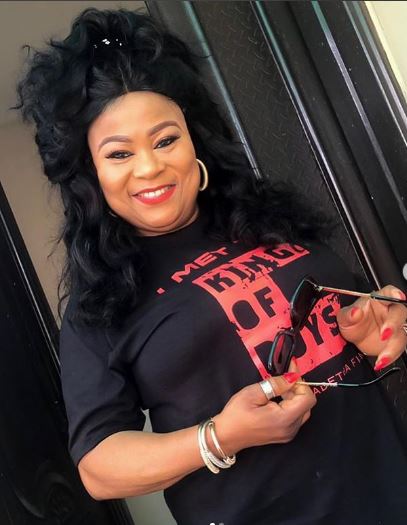 ---