Google Doodle celebrates Christy Essien-Igbokwe's 58th posthumous birthday
Written by MaxFM on November 12, 2018
Google Doodle is a special, temporary alteration of the logo on Google's homepages that commemorates holidays, events, achievements and people.
The born Akwa Ibom state Nigerian music legend, Christy Essien-Igbokwe, recently celebrated by google on her posthumous 58th birthday, November 11, with a Google doodle.
Many years may have passed but the impact of Christy Essien-Igbokwe's life and music lives on. Born in Akwa Ibom state in 1960, she was an actress and singer popularly known as "Nigeria's Lady of Songs."
Advertisement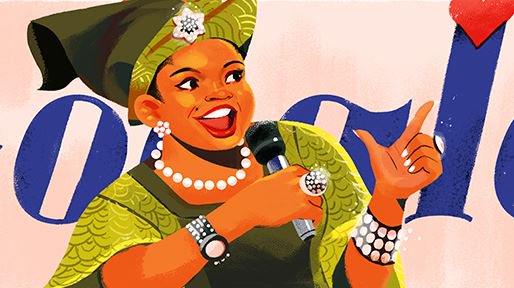 According to Google, in one of her interview, the singer revealed she was orphaned at an early age and grew up with a brother who was always on transfer due to the nature of his job as a soldier. She revealed that the hardship she faced growing up, pushed her to discover her singing talent.
Advertisement

---