Homosexual: I Was Raped By A Nollywood Actor On Set – Uche Maduagwu
Written by MAX FM on September 11, 2020
Young and upcoming actors in the Nigerian movie industry have been warned by Uche Maduagwu, to be careful as he claimed that he was raped by an actor.
The Nollywood actor claims the assault happened 8 years ago but he didn't name his abuser.
He added that "homosexuality is gradually swallowing Nollywood". He warned up-and-coming actors to be careful on set otherwise "your butt might pay heavily for it."
See post below:
"Honestly, anytime i remember how i was molested and raped by a male #actor on my first movie location in #lagos, i cry bitterly. Homosexuality is gradually swallowing #Nollywood, its hard to see a #producer, #director or big actor that is not molesting another male actor especially if you are #cute and #good looking, my advice to young and up coming male #actors is this, be mindful of location #food and drinks, your butt might pay heavilly for it at night in your #hotel room, today, i am big and lucky to have been the only popular actor in #Nigeria and #Africa to have gotten the attention of chrissyteigen in #Hollywood, but what about all those being molested and raped daily".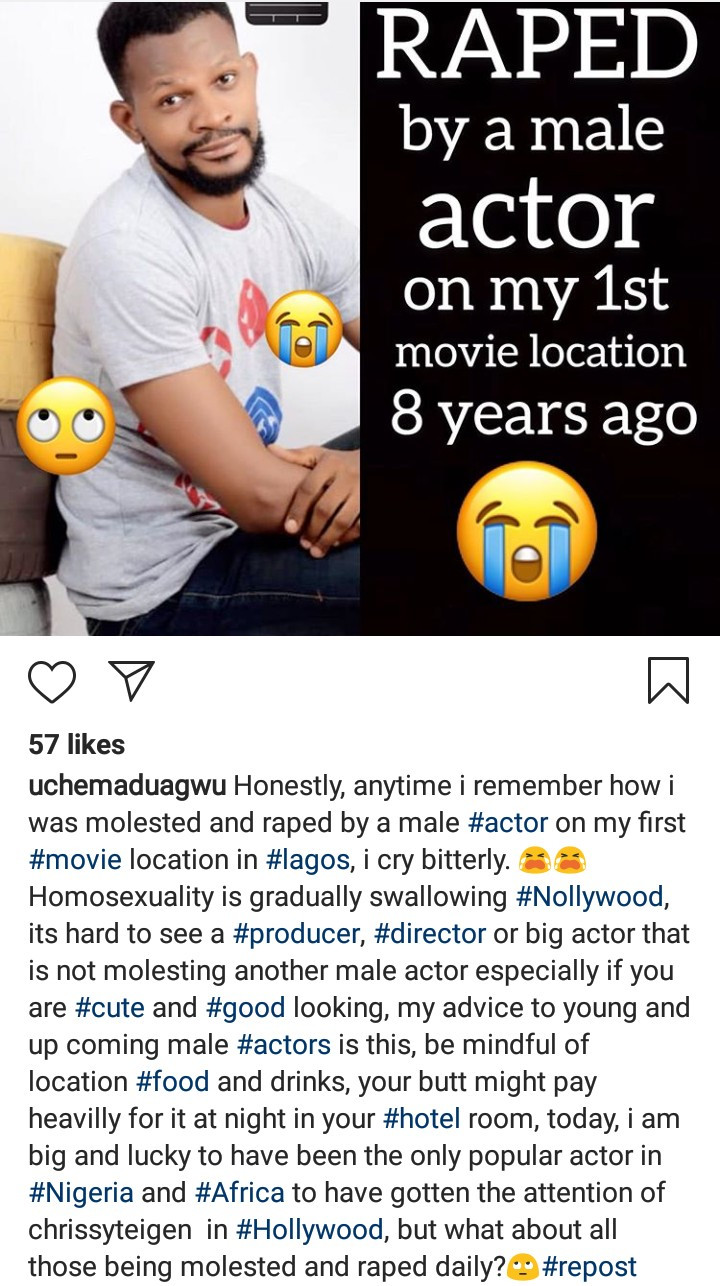 ---