Hushpuppi Takes Lasisi Elenu On Gucci Shopping
Written by MaxFM on February 13, 2018
Hushpuppi Takes Lasisi Elenu On Gucci Shopping
"Hello everybody, sum jus happen rye now", so your favourite Instagram comedian, Lasisi Elenu has just been blessed by big boy, Hshpuppi after the latter asked him to come through at a Gucci store so they could hang out.
Here's the thingy, Lasisi Elenu was sponsored to a trip in Dubai – the city where Hushpuppi is based most of the time – and so, he stumbled upon some expensive stores in the city and was quite shook when he saw the costs of the merchandise in the stores.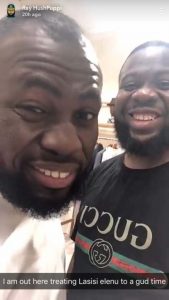 So he took to his social media handle to praise the Nigerian big boy, seeing that he indeed is balling – Hushpuppi, after seeing Lasisi's praise then commented that they hung out in the same stores.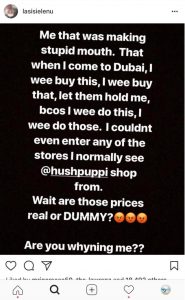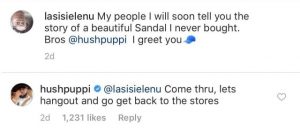 In a video which is now trending online, Hushpuppi, as he took the IG comic act shopping, asks him to talk about people who criticize him for not being fluent in English… Lasisi, in his usual comic way, then values English, saying who has it help in bringing money.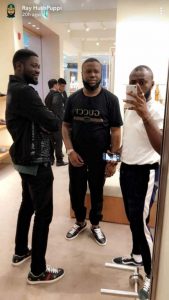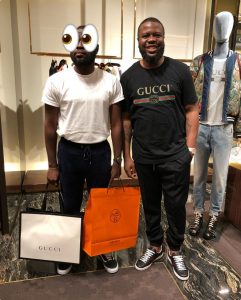 Lasisi took time to thank Hushpuppi as he posted photos of them in the store and captioned it;
"You remember the story of the sandal I never bought? Hmmm you know the rest. Thanks for coming though@hushpuppi @travelbeta and @king_sodiq01. Much love. Help me thank them ooo so your life too can Beta. #Travelbetamovement"
See post below…
---