"I Don't Need You And You Hate That" – Davido First Baby Mama Throws Shade
Written by MAX FM on January 11, 2019
Seems all is not well with Davido and his 1st baby mama, Sophia Momodu. Few days ago, Davido praised his 2nd baby mama, Amanda, saying she doesn't give 'wahala'.
See picture below: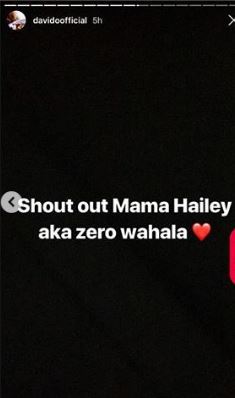 Advertisement

He also shared a photo of his girlfriend Chioma, and then shared a middle finger photo, insinuating 'f*ck you' to whoever. Well, many felt the middle finger was for his first baby mama Sophia.
She has now subbed someone on Instagram, and apparently, we think it's for Davido.
She said: "I don't need you and you hate that"

Advertisement
Advertisement

---