"I Suffered From A Serious Depression" IK Ogbonna's Wife, Sonia Lareinaa Reveals
Written by MaxFM on May 23, 2019
The model and mother of one, Sonia Lareinaa shares how she went through serious depression for years, letting people know she is doing well now and have moved passed the serious depression she went through a few years ago.
Sonia made this known via her Instagram page on Tuesday, May 21, 2019. According to her, she has never felt so good about herself in a long time since recovering from depression.
"I fixed myself up so damn well! To think I suffered from a serious depression for years and to be at the place of love, light, and peace that I know today is magnificent. Nothing more priceless then a journey of awakening and light ⭐️❤️Here is a confession: in my entire life, I never felt this good, and I am very aware: it's just a beginning! #ARealLifeMagic #SoniaLaReinaa," she wrote.
It may interest you guys to know that this is not the first time Sonia Lareinaa will be talking about her past struggles with depression.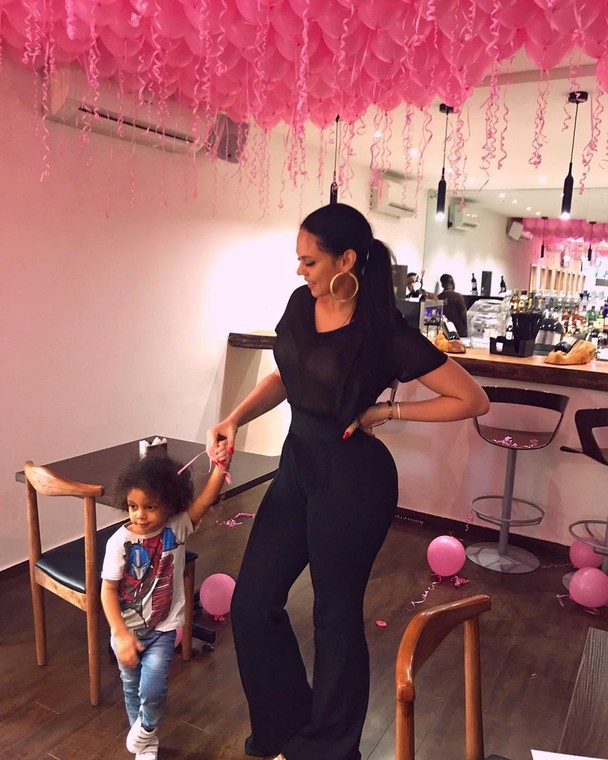 This is not the first time Sonia Lareinaa will talk about her struggles with depression. Recall that the Colombian born model once shared about her depression story in 2018, on social media.
---