Iceberg Slim Throws Subtle Shade At Ex Girlfriend, Juliet Ibrahim
Written by MaxFM on October 25, 2018
Nigerian Rapper, Iceberg slim, whose relationship with Ghanaian Actress, Juliet Ibrahim recently came to an end, has taken to his Instagram story to share deep words that just might suggest there is more story about what led to the breakup than what is already out.
The Rapper Wrote ;
"When a toxic person can no longer control you, they'll try to control how others see you. The misinformation will feel unfair, but stay above it,trusting that other people will see the truth,just like you did".

Advertisement
This is coming after Juliet Ibrahim confirmed their breakup in a recent interview.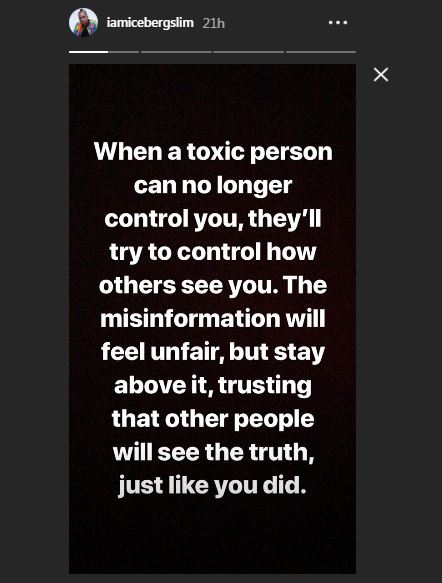 Advertisement

---