Is This Our New Pet? Jamil Asks Tiwa Savage After Seeing A Ram Tied Outside Their House
Written by maxfmeditor2 on February 8, 2022
Nigerian sensational singer, Tiwa Savage's son, Jamil, has left internet users amused after a new video went viral. In the video, Jamil saw a ram tied to their gate, Singer Tiwa Savage got the ram ahead for her birthday party at the beach to make suya and pepper soup, but when Jamil saw the ram, he asked his mother if it was their new pet and this got internet users talking.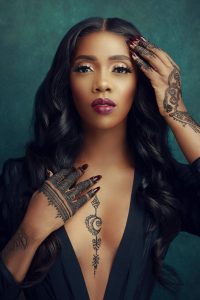 Tiwa Savage later explained things to her son and told him that it wasn't a pet because the animal was going to be made into suya and pepper soup.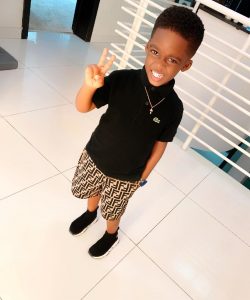 Jamil was however unhappy about the information and told his mother that he didn't want suya because he didn't want them to kill the ram. Tiwa's explanation on how delicious the pepper soup and suya will be apparently fell on deaf ears for Jamil.
See Video Below
---