Jose Mourinho Hits at Paul Scholes over Pogba's Criticism
Written by MaxFM on January 3, 2018
Jose Mourinho Hits at Paul Scholes over Pogba's Criticism
Jose Mourinho has slammed Manchester United legend, Paul Scholes for his criticism of Paul Pogba and the Red Devils.
Having joined the ranks of former professionals in the punditry game, ex-England international Scholes has refused to let his strong toes to Old Trafford cloud his judgement.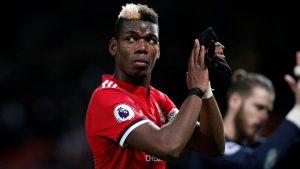 Mourinho beleves the comments have crossed the line, particularly when it comes to £89 million midfieldr Pogba, and he would prefer to see fan favourites being more constructive in their assessment of his methods and those at his disposal.
The Portuguese told reporters after a 2-0 victory over Everton on New Year's Day: "I think the only thing Paul Scholes does is to criticize. I don't think he comments, I think he criticizes, which is a different thing. He was a phenomenal player, that does't mean that we all have to be phenomenal.
"Paul Pogba tries to do his best at all time. Sometimes he plays very well, sometimes he plays well and sometimes he doesn't play so well. It's not Paul's fault that he made much money than Paul Scholes. It'snot Paul's fault, it's the way football is."
"But I think Scholes will be in history like a phenomenal player, not as a pundit, so I prefer to look at him as a phenomenal player who gave so much to the club that I am proud to represent."
---