Kanye West is considering creating his own church to permanently host Sunday Services
Written by MaxFM on April 25, 2019
Kanye West is now considering starting his own congregation, after the success of his Coachella worship, according to People.
The Jesus Walks rapper, 41, is said to be 'extremely passionate about his faith' and wants to create a permanent place for his weekly event.
The Yeezus rapper has been hosting his own private version of what he calls Sunday Services near his Calabasas home since for the start of the year.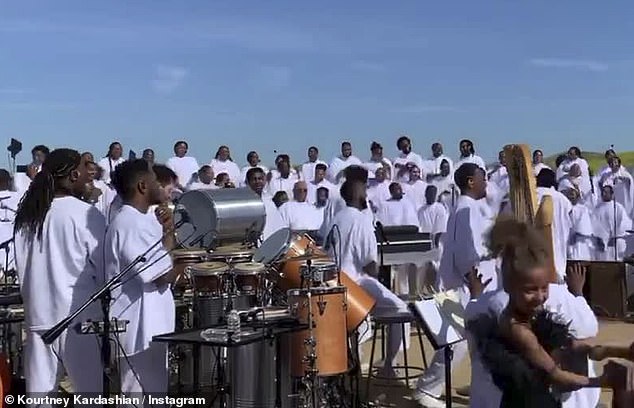 TMZ reported that over 50k people flocked to the 9AM devotional, which was described as a non-denominational affair.
Also spotted in the crowd: Chance The Rapper, Donald Glover, Kid Cudi, DMX, Travis Scott and Hailey Baldwin.
According to insiders the success of his event has prompted the star to think about a future for his faith-based celebrations.
'He is extremely passionate about his faith and wants to share it more regularly with people,' a source said, adding that Ye 'spends a lot of time studying and praying, [so he] wants to share his journey.'
Another insider said a congregation has always been part of Ye's vision.
'Kanye has always said that his vision has always been for people from different backgrounds — races, ethnicities, beliefs, politics to come together to worship God and love other people.'
---