Kemi Olunloyo's warning to Nigerian celebs over #10yearchallenge
Written by AaronWeb on January 16, 2019
Nigeria internet sensation, Kemi Olunloyo seems to be telling celebrities to be careful of the #10yearchallenge on social media. The controversial media personality Kemi Olunoyo said it was a sting operation kick started by US intelligent agency, CIA.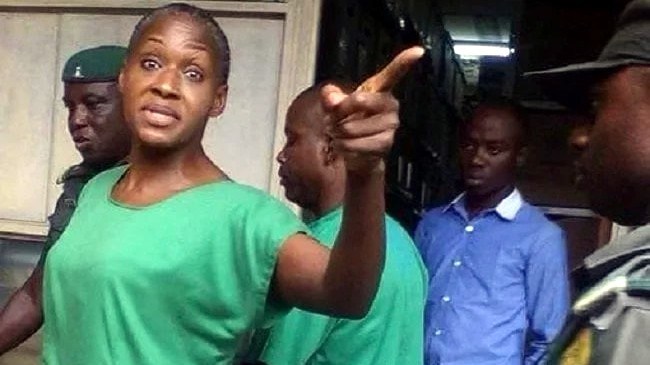 The challenge, which has seen millions across the globe take part in it according to Kemi was introduced by the CIA to nab terrorists.
Advertisement

Full text of what she wrote belowbelow;
"My #10yearchallenge will be an achievement not what I look like 10 years ago. I feel sorry for #fatiabalogun and the rest of you who don't know that the hashtag was started as a part of US intelligence. The CIA wants to know if you are a terrorist or look like wanted ones. Why would you risk having your photo in a govt security database? What if you look like one of Kenya's terrorists yesterday 10 yrs ago? You are putting your 10 year difference ONLINE, then when u get to the embassy you complain they rejected you.
__
I educate you, you say I should leave Davido and Linda alone. You play so much into mental slavery. How do I know this is a CIA operation? The same way I knew about MKO Abiola's real death cause not the cup of tea. I knew as an INVESTIGATIVE JOURNALIST. #SBNI mentality is killing Nigeria.
Advertisement

---