Kiss Daniel's Former Manager Advises him on Ongoing Case
Written by MaxFM on December 12, 2017
Kiss Daniel's Former Manager Advises him on Ongoing Case
The conflict between Kiss Daniel and his former record label, G-worldwide has been a major topic since the news of his exit broke out.
The story has taken an ugly turn with reports that the singer has been dragged to court, a report the singer has denied through his counsel. The conflicting tales has kept the general public in the dark.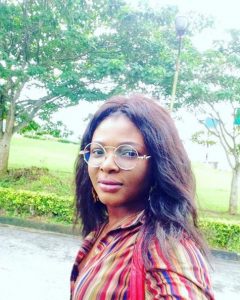 Advertisement

To clear up grey areas, Punch NG interviewed the singer's former manager, Louiza Williams. She opened up on the circumstances surrounding the court case and the possible consequence on Kiss Daniel's brand.
"It is not true that he is unaware of the court order. Court officials went to his house to serve him the documents but he avoided them.

When he was told by his gateman that he had visitors, he said he was coming out to see them. But when he discovered they were from the court, he refused to come out, and rather sent someone to collect the papers on his behalf.

Advertisement

Meanwhile, the court official had been specifically instructed to make sure the documents were received by Kiss Daniel himself.

Kiss managed to dodge receiving the court papers; probably because he was afraid he would be arrested. They are trying to do damage control and cause confusion to divert attention from the real issue.

How can the Federal High Court lie? I would just advise them to respond to the court suit, and on January 9, 2018, Kiss Daniel has to be in court for the hearing," she said.

Advertisement
Speaking further, she said;
"he had been taking bookings from behind but because of the court orders that we made public, most of the clients are now panicking. They have been putting pressure on him to refund their monies. Many of them have also been calling us."
About the consequence if Kiss Daniel ignored the court order and continued putting out records and performing at shows. Williams said, "Even if he goes ahead to release an album or fails to maintain the status quo like the court ordered, we wouldn't take laws into our hands. But that would be against the court order and you know what that means. We would only need to provide a proof that he indeed disobeyed the court's order."
Advertisement

Louiza Williams also spoke on the claim of G-worldwide on the name 'Kiss Daniel', she said;
"I cannot really speak on the origin of the name but what matters is the contract he signed.
Personally, I don't like reading artistes' contracts because I believe it is between the individual, their lawyers and the record label. I don't like to be privy to the contracts because I am not a biased person.

Irrespective of the relationship between me and the artiste, once I notice that there is a breach of contract, I would speak out.

Advertisement

However, I am sure that whatever the label is doing now is based on the contract that was signed between both parties. If he did not sign away the right to whatever name, then the label wouldn't ask him to stop using it. Though I have been told he actually signed something to that effect."
Advertisement

---