Liverpool lifts Premier League trophy after thrashing Chelsea 5 – 3 at Anfield (Photos)
Written by MAX FM on July 23, 2020
Champions of England, Liverpool have been presented the Premier League trophy following their 5-3 win against Chelsea at Anfield on Wednesday, July 22.
The Jurgen Klopp's side dominated the Premier League this year and won the league with seven games to spare in late June. It took them 28 wins and 86 points to win the title.
They were first confirmed champions of Premier League 2019/2020 season after Chelsea defeated Manchester City 2-1 at Stamford Bridge last month to deny them the chance of defending the title and paving the way for The Reds to get their hands on the title after a 30-year wait.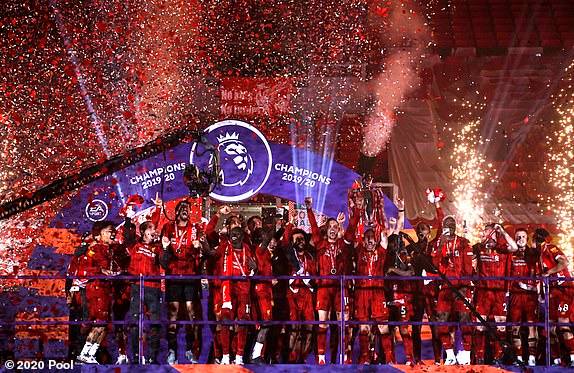 Speaking to Sky Sports after his side were crowned champions. Jurgen Klopp said: 'That's how life is you make the best of what you get. Everything would be better with fans but we've known for six months it would not be possible but I didn't think we'd even do this a few months ago.
'I couldn't be happier, it would be perfect if the stadium would be full but we cannot change it. We do it for them. Everyone celebrates at home, it's a great moment.'
Klopp continues: 'We are champions of England, Europe, and the world. I know how that sounds but it's the truth. We've won four trophies, really big ones.
'Thank you very much, we should all together celebrate at home, drink celebrate, when this b******* virus is gone we will celebrate together and have a party!'
Liverpool F.C. had previously won England's top football league 18 times. The club's last league title win was the 1989-90 season.
See more photos below.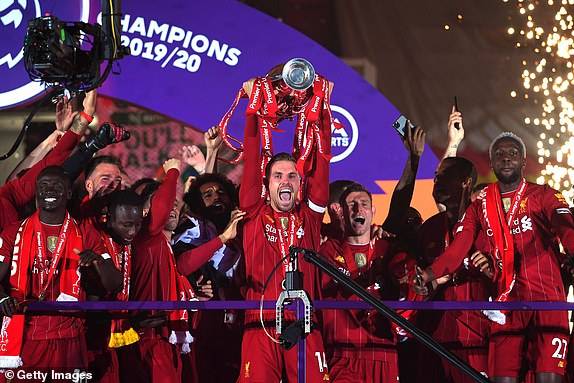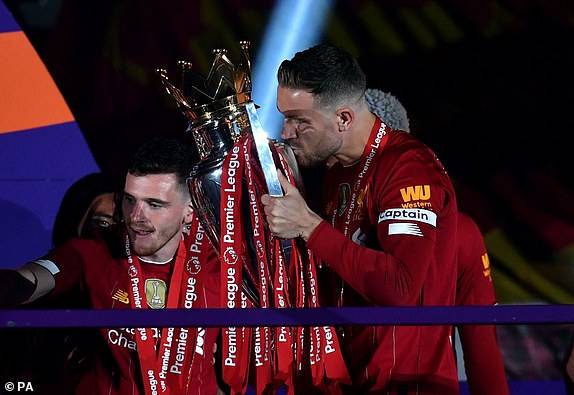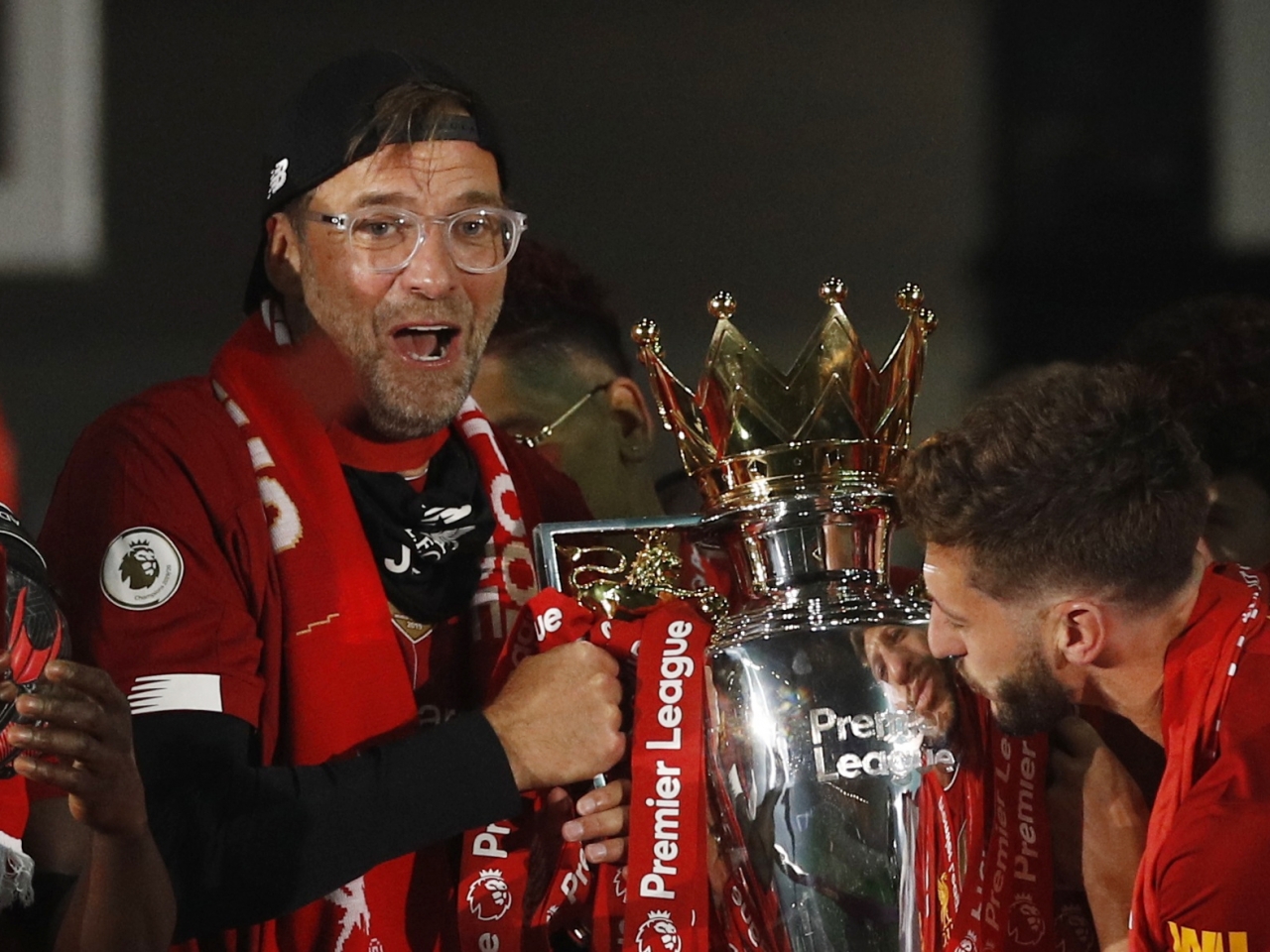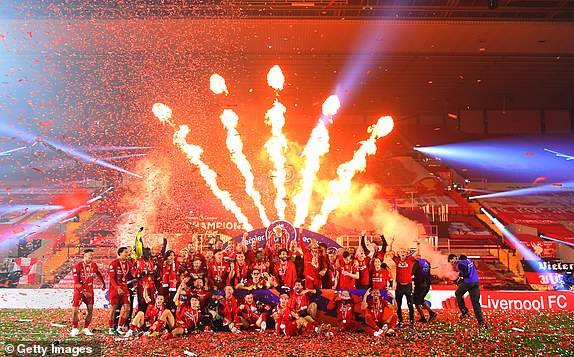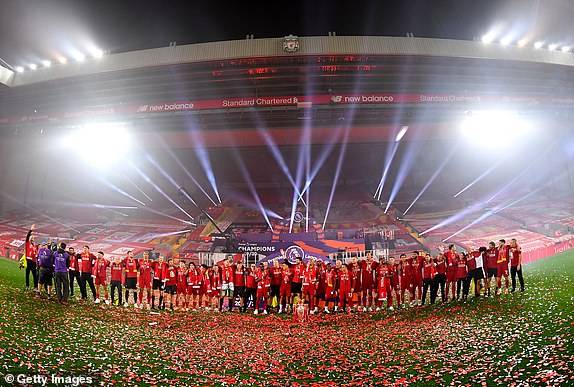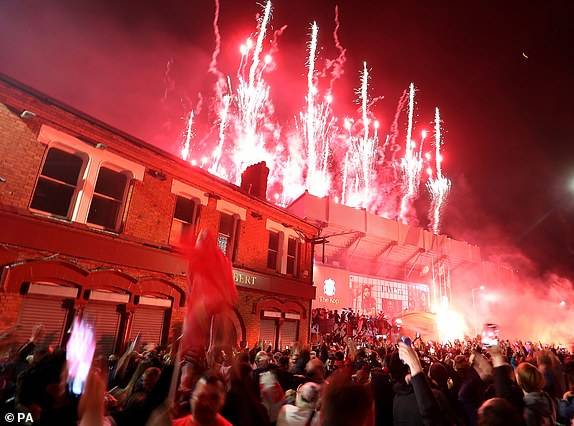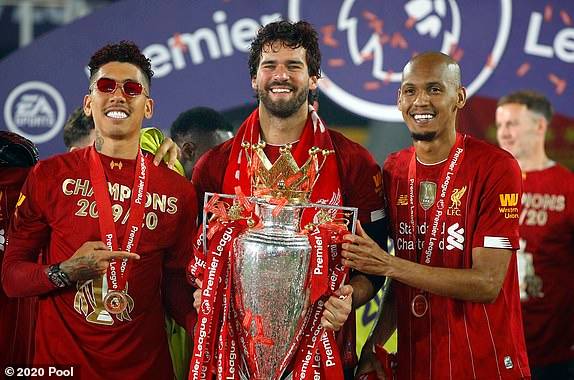 ---