Marcelo is Sure Neymar is heading to Real Madrid
Brazilian full-back Marcelona believes former Barcelona star Neymar will eventually join Real Madrid.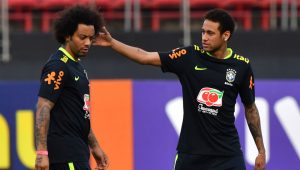 "I think Neymar will play for Real Madrid one day," Marcelo said ahead of Real Madrid's showdown with PSG in the Champions League last 16 on Wednesday. "Would Neymar fit at Real Madrid? He would fit, for sure. It would be great if he came to Real Madrid. In my opinion the great players have to play at this club."
When PSG captain Thiago Silva was asked the question about Neymar's possible departure after making the €222 million transfer, Silva dodged the question and said he was unsure of what would happen.
"I don't know. I cannot speak for him," he said. "We know that sometimes the press releases things that are not true. But also others that are true. I cannot say anything. I hope he stays with us, he still has a lot of things to do with us, and he has already helped us a lot, and thanks to him and the work we do together, we are even more famous."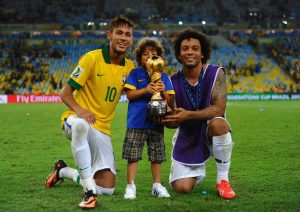 ---