MC Galaxy confirms his readiness to have a face-off with Skales
The two singers called each other out via their insta story this afternoon leaving fans to wonder what had transpired between the two artists.
"Let me know where you're ready for the fight. Begger," MC Galaxy responds after Skales shared a post where he revealed that one day he would beat him up, he also went further to describe him as stupid and smelling.

What led to this exchange of words, we do not know yet.
Advertisement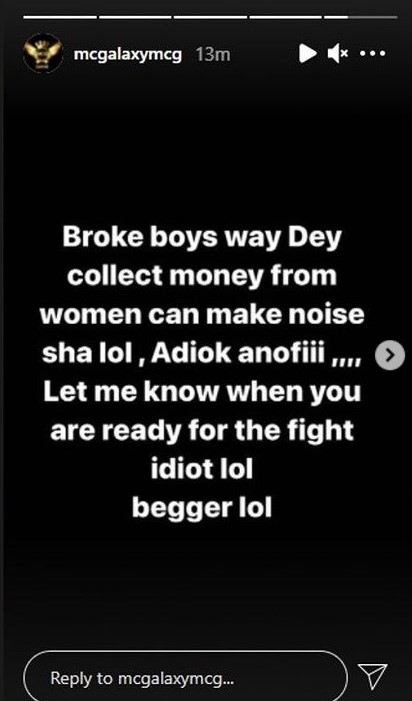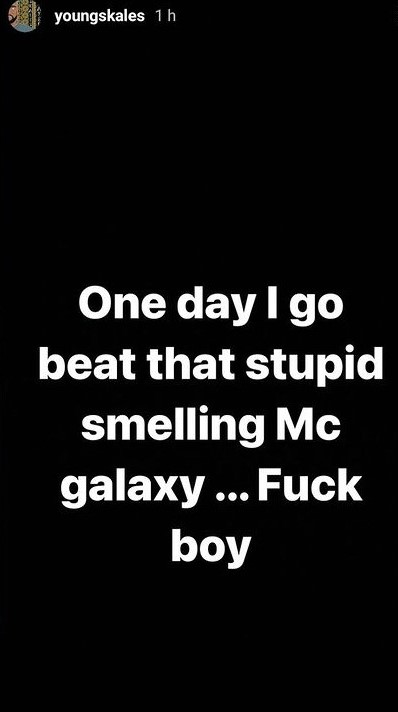 Advertisement

---