Real Skillz / On Air Personnel
---
Real Skillz shows
---
Real Skillz's – Ogundairo Oluwaseun (born November 12, 1992) and popularly known as 'Real Skillz' is a young, award-winning, talented, versatile, uniquely voiced and dynamic On-Air Personality from Africa's most populated nation, Nigeria. Also popularly known by his alias 'The Headwarmer OAP', he has been tagged as one of the shining lights and future of Nigeria's media and entertainment industry. He came to discovery in 2010 as a young talented light to watch out for.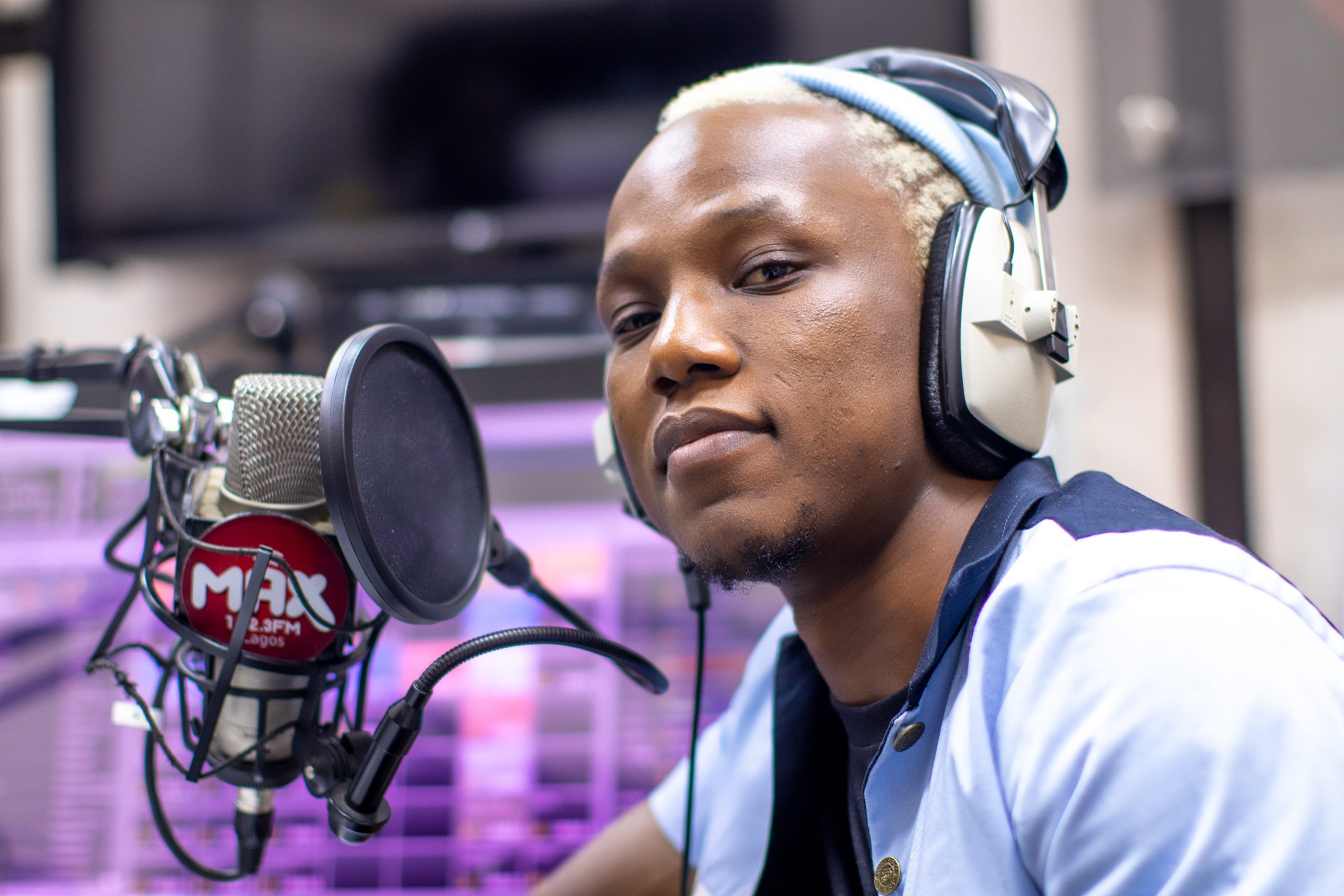 He is a nominee of the Gidi Youth Awards in 2012, a winner of the Africa Youth Choice Awards in 2013 and 2014, a nominee of the same award in 2015 and nominated for the Nigerian Broadcasters Merit Awards, Nigeria Media Nite-Out Awards and City People Music Awards in 2016 and 2019 respectively. Real Skillz has placed his mark in the Nigerian Media and Entertainment industry as the one to pay close attention to as he continues to let out content that leaves a lasting impression in the hearts of his fans, the 'Realzs' & 'Realzs Nation' as they are consistently called.
Born into a middle-class family; to a teacher mother, a lecturer father and three lovely sisters, he didn't have a silver hammer to build his dreams, so he's been doing it with his voice. In one of his favorite quotes, he says 'if you don't have a golden sledge hammer to knock your walls down, put your hands together in prayer to God and use the gifts HE gave you'. Originally born in Akoka but grew up and breed in the city of Alagbado where he went through high school, he returned back to his city of birth when he got admission into the University of Lagos for his first degree in Microbiology, later Post-Graduate Diploma in Mass Communication and then on to a Masters' degree in Public Relations & Advertising. He had wasted no time joining UNILAG Radio 103.1FM in his second year at the University. He is also a product of the Nigerian Broadcasting Academy (Formerly FRCN) and the popular private academy, ProEmcees. Real Skillz already knew what he wanted out of life from a very young age. As far back as high school, he had been a young intern at Raypower 100.5FM.
An inspirational entertainer on radio, his drive and output on radio cannot be disconnected from his early rough years where he learnt the poetic twist of life and the absoluteness of God and how this great force determines the journey of the divinely committed man through life and this constantly manifest in his vibe on-air. He is also an event Host/MC, a voiceover talent, an entertainment PR manager and a good message rapper where he invented the genre of rap called 'Rapfrosoul'.
Over the years, he has been tagged as one of the best voices that God has blessed Africa with and has been nominated and won on several occasions' different awards as one of the shinning lights of this generation in Media and Entertainment. He has received some recognition as a groundbreaking young personality of this generation.
Real Skillz describes himself as a good message hiphop emcee. On a deeper look, he brings a sound that is uncommonly defined by the radical message in his conscious rap lyrics and urban neosoul hiphop genre (which he calls 'Rapfrosoul') which inspires the heart of the listener. According to Real Skillz, rap for him is just another channel of sharing his lessons, philosophies, realosophies, epiphanies, testimonies, revelations & inspiring with what he shares via his rap music. According to him, his musical influences includes the like of Nas, Jay Z, Will Smith, Kendrick Lamar, MI Abaga, Vector, Common, AQ and J Cole and he is full of teeming admiration for Urban Gospel artistes such as Lecrae, Json, J Moss, Smokie Norful, Protek, Jonathan Mcreynolds, Travis Greene, Calledout Music & Sean C Johnson. Rap music for him dates as far back as Junior High School and it remains a part of his life which is still evolving.
---